The Prempavee 1st Ganja Cup will highlight outdoor Thai ganja farmers
FOR IMMEDIATE RELEASE: Using "the Cali system" to determine the quality of Outdoor Organic Ganja in subtropical and Tropical areas could cause you to miss Real Good Quality. One event, the Prempavee 1st Ganja Cup, seeks to turn the tide back towards Thailand's legacy ganja farmers and promote the best outdoor and organic ganja in the world – wherever it is found.
This isn't a traditional cannabis cup made just for competition. The event's main goal is to bring awareness to Thailand's legacy farmers – who are otherwise swept away in the newly legal Thai cannabis market inundated by outsiders with deeper pockets and unscrupulous selling strategies. Prempavee emphasized to THC via DM:
"Nobody makes money directly from the FIRST GANJA CUP itself, but all the participants will benefit from participating."
New Quality Standards for the Outdoor Grown Ganja
Prempavee hopes that through this event, all the participants and organizers can come up with a new grading system of quality standards specially suited for Outdoor Organic Ganja. A publicized quality standard for outdoor ganja is needed so that consumers know how to recognise and compare indoor ganja to outdoor ganja when they are making their purchasing decisions.
In fact, after a successful 1st Ganja Cup, the plan is to bring this event internationally to preserve Landraces and Outdoor Grown Ganja everywhere in the Globe.
Ganja Cup will host Monthly Tournaments
Prempavee announced the first qualifying round for May 2023 on Instagram:
"✨We are excited to announce the start of the "1st Ganja Cup", a competition that focuses on Outdoor Organically Grown Ganja in Thailand.

🌱This event will bring together growers, breeders, and enthusiasts from all over the country to showcase their finest cannabis strains and compete for top honors. The Ganja Cup is a celebration of the art and science of ganja cultivation, and we can't wait to see what the participants have in store for us.

🏆Prizes of the 1st Tournament:

🥇1st. Prize : 10,000 Baht @milethaiclub @thailand420promo + access to the Finals

🥈2nd Prize : 5000 Baht + access to the Finals@naturefarmer420

🥉3rd Prize : 3000 Baht + access to the Finals@massmedicalstrain

📲For further details DM us or visit prempavee.com

➡️Registration for the 2nd Tournament June is LIVE. Hurry!

#prempavee #firstganjacup #1stganjacup

#GanjaCup #OutdoorOrganicGrow #PrempaveeFarms #partnership #sponsors #"
The Prempavee 1st Ganja Cup is still looking for competitors and sponsors
Prempavee mentioned that entries and sponsors are still able to apply and emphasized that the Ganja Cup is just the beginning:
"Reach out to support outdoor, organic ganja in Thailand!

The Cup will be held over 11 Tournaments and 2 Finals. The main purpose of the project is not the competition itself but as a forum to:

– rewrite the quality standards for grading Outdoor Organic Ganja (as we don't feel the current "Cali system" is adequate)

– create a fund to support all small farmers of Thailand and one day the Globe (with services such as microcredit, education, facilities, support in case of calamities)

– help prisoners in other countries that are in jail for any (non) crime related to the ganja to get out and stay free (we don't want another Singapore ever, and also it is so sad thinking about all those people still in the jail)

WE ARE NOT A COMPANY WE ARE NOT AN OFFICIAL ASSOCIATION WE ARE JUST PEOPLE UNITED TOGETHER BY REASONS."
Media Contact: Prempavee.ganja on Instagram
Website: https://prempavee.com/1stganjacup
1st Ganja Cup 1st Tournament Full Flyer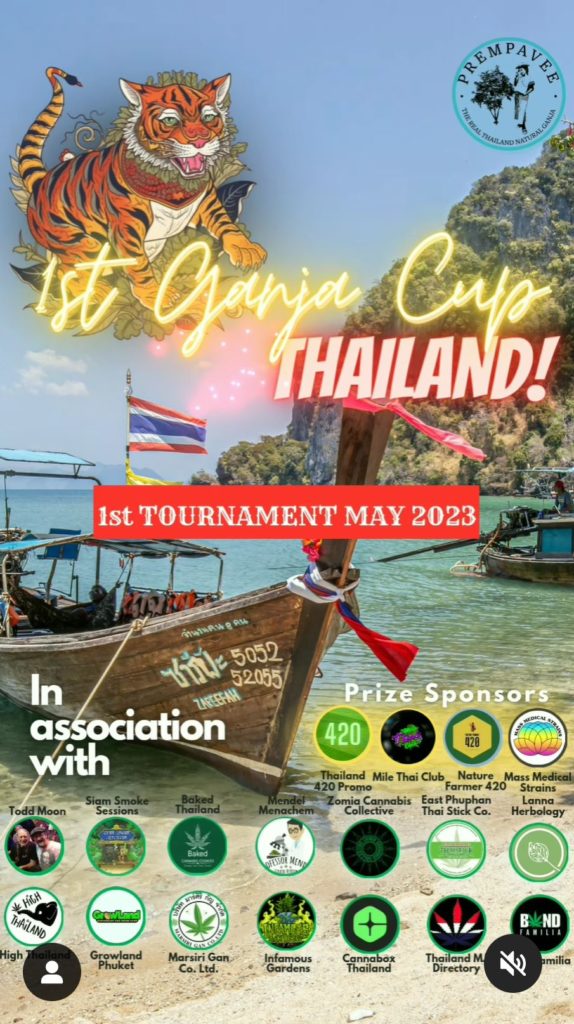 1st Ganja Cup 2nd Tournament Full Flyer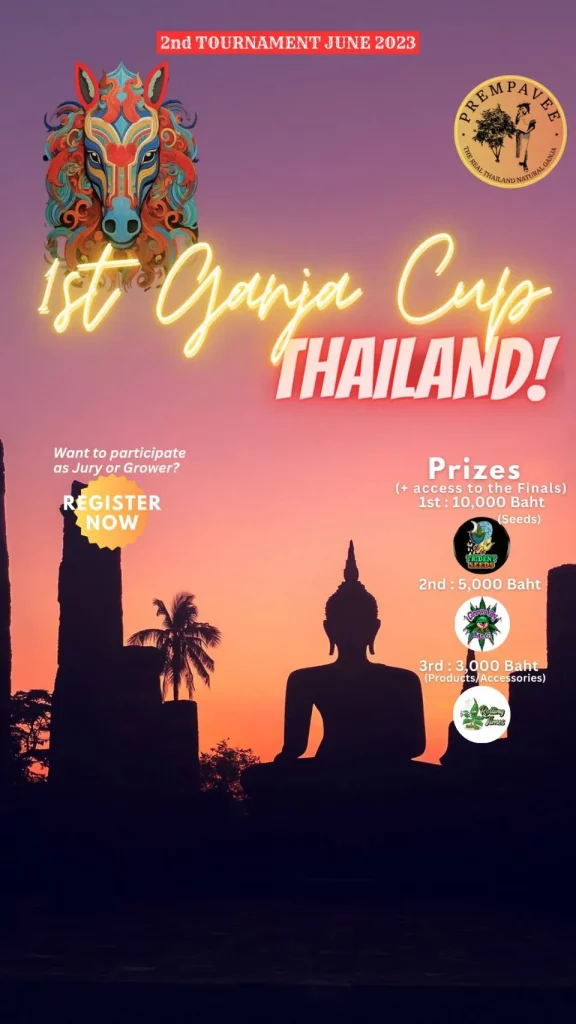 1st Ganja Cup 3rd Tournament Full Flyer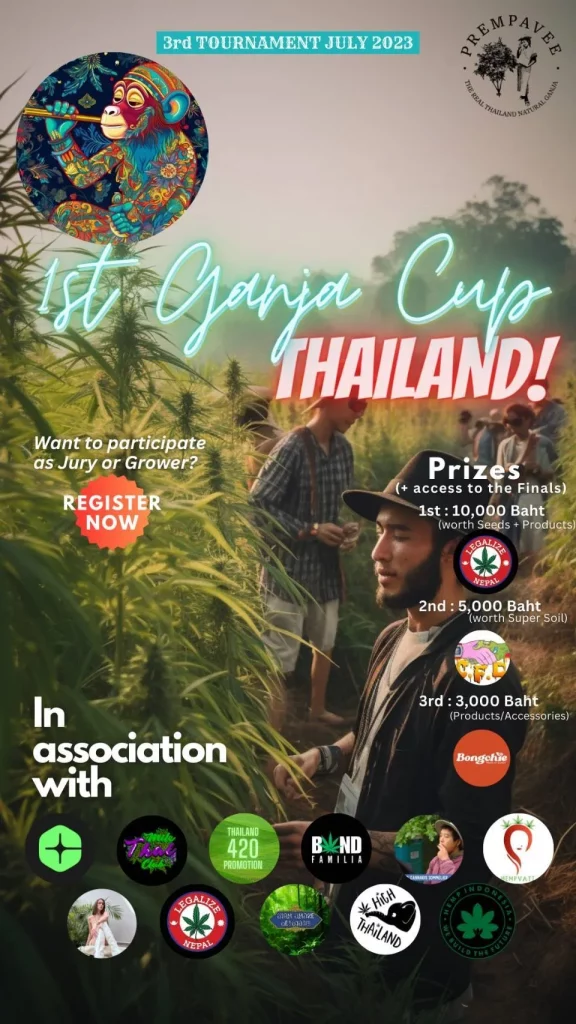 1st Ganja Cup Monthly Tournament Schedule
4th Tournament August
1st Prize 10000 2nd 5000 3rd (Sponsor 3000)
5th Tournament September
Cat.1 + Special edition / dedicated to Landraces , Seeds and Breeders
6th Tournament October
Cat.1 + Special edition / dedicated to Natural Farming, Ecobuilding, Permaculture
7th Tournament November
Cat.1 + Cat.2
8th Tournament December
Cat.1 + Cat.2 + Cat.3
FINAL ! December from 25 to 31
Cat.1 + Cat.2 + Cat. 3 in place, concert, gatherings, street food and more
9th Tournament Jenuary
Cat.1 + Cat.2 + Cat.3
10th Tournament February
Cat.1 + Cat.2 + Cat.3
11th Tournament March
Cat.1 + Cat.2 + Cat.3
SUPER FINAL 20 April 2024 happy 420 day
Cat.1 + Cat.2 + Cat.3 + all special Cat. in place, concert, gatherings, street food and more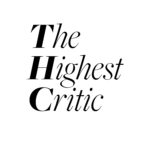 The Highest Critic Newswise features the latest cannabis industry news releases and press releases.
Advertisements