Watch "Tending the Garden" on July 21 at the Redwood Playhouse in Garberville
The film "Tending the Garden" will be screening on July 21 at 7 pm at the Redwood Playhouse in Garberville as a fundraiser for the So Hum Mural Project. One of the documentary's directors, Clair Weissbluth told The Highest Critic:
"The filmmakers and the members of the Mural Project are excited to be a part of the Southern Humboldt Chamber of Commerce's "SoHum Social" event on July 21 and appreciate the generous support of the Redwood Playhouse. Tickets are $10 suggested donation and will be available at the door. If people are interested in supporting the Mural Project but are unable to attend the screening, donations are accepted at the Chamber office in Garberville anytime."
About Tending the Garden
"Tending the Garden" is an hour long documentary that is a journey through a year in the life of three family farms cultivating cannabis, food and community in the pursuit of a regenerative future. The film was directed by Claire Weissbluth and Jesse Dodd, a.k.a. La Osa and Biovortex, who have worked together on short films featuring the winners of the Regenerative Farm Award at the Emerald Cup for the past five years. The film also features an original soundtrack by Taso. The farms featured in the film (Briceland Forest Farm from Southern Humboldt, Radicle Herbs from Mendocino, and Green Source Gardens from Southern Oregon) are all past winners of the Regenerative Farm Award and are excellent examples of land stewardship and positive community engagement. The film premiered in October 2022 to a sold out crowd at the Arcata Theatre Lounge and has been shown in Mexico City, Oakland, Washington DC, Los Angeles, and more.
About So Hum Mural Project
The So Hum Mural Project is a woman-led organization of artists and art enthusiasts collectively creating ideas and opportunities for public art. The SoHum Mural Project believes in the power of public art to inspire and uplift communities, especially in times of struggle. Their mission is to elevate the visibility of the vibrant arts community in Southern Humboldt, and also strives to bring the community together with beautification projects, art events that celebrate local artists, and mentorship for student artists. They are working in collaboration with a variety of community organizations, nonprofits, and small businesses in order to help their community thrive. In addition, the SoHum Mural Project believes in paying artists a fair wage and is committed to fundraising and grant writing to support community artists. Projects include installations of paintings in niches outside of the Jacob Garber building, flora and fauna painted on large trash receptacles on Garberville's main street, and most recently an interactive moth and butterfly mural was painted in the alley adjacent to the Garberville Town Square.
Tending the Garden at The Redwood Playhouse Full Flyer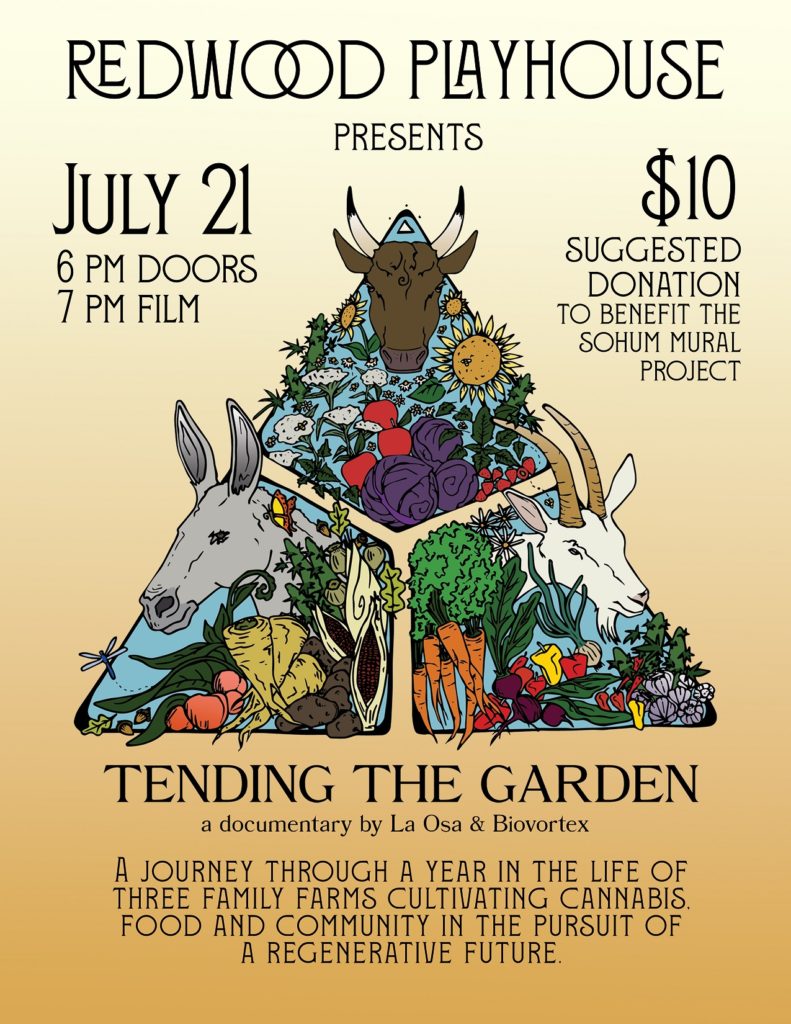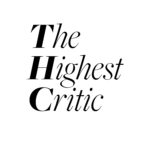 The Highest Critic Newswise features the latest cannabis industry news releases and press releases.
Advertisements