Best Weed-Friendly Destinations for Travel in 2022 and Beyond
In recent years, many countries have broadened their views on marijuana. You can consume freely without worrying about the law in some of them. Do you want to know the weed friendly countries in 2022?
We share the best locations to travel to for the ultimate stoner vacation this year. Whether you're a classic Skunk fan or enjoy something exotic like blue weed, you can enjoy it in these destinations.
We've got spots in South America, Asia, Europe, and even in our backyard. Get your ID or passport ready, and explore these "stoner paradises."
The United States
If you prefer to stay close to home, the United States has legalized recreational cannabis consumption in 19 states and Washington DC. Don't live in a place where it's legal? Grab your keys and take a drive!
This is the perfect excuse if you dream of going on a summer-long US road trip. Visit the sites and maybe smoke a packed joint while hiking. Prefer vibrant cities? Visit Las Vegas, New York, or Chicago and purchase some legal cannabis from their dispensaries.
What other countries are weed-friendly in 2022?
Sri Lanka
Sri Lanka has a long history with cannabis. In the 80s, the Ayurveda Act made marijuana legal for medical and spiritual use in the country.
You might be able to consume cannabis in Sri Lanka by participating in their traditional ceremonies. These spiritual adventures claim to cleanse the soul, heal sickness, and teach you rules to live by. How's that for a unique vacation?
The Netherlands
The Netherlands is a popular tourist destination famed for its expansive tulip fields and winding canals. Many visitors head to the capital, Amsterdam, for its one-of-a-kind experience. Take a trip to a "coffee shop" to enjoy a cup of joe while puffing on a joint.
Select from their extensive weed menus, including some old-school classics and modern additions. Dutch law permits selling marijuana for personal use in these locations. You won't have any problem if you don't buy or possess more than 0.17 ounces.
Mexico
In 2009, possession of 0.17 ounces was decriminalized for recreational use in Mexico. Since 2015, the personal cultivation of marijuana has also been legal. The law states that growing cannabis is a human right.
This country is full of gorgeous beaches and is a hit with history buffs, thanks to the Mayan and Aztec cultures. Get high while looking out to a crystalline ocean before becoming enthralled with the fantastic sites.
Cambodia
Cambodia is a surprise addition to a list of weed-friendly countries even though it is strictly illegal there. The South East Asian country has made a market out of THC-infused dishes at local restaurants. Look for menus that state "happy" for meals containing weed-infused ingredients.
One of Cambodia's best "happy" restaurants is Phnom Penh's Happy Pizza. Order your pie with special cannabis sauce to get you in the stoner vacation mood.
Belize
Belize is a paradise of crystal clear water, white sand beaches, and palm trees. In 2017, the government decriminalized up to 0.35 ounces of cannabis, and citizens can legally grow marijuana plants in their homes.
To enjoy some weed, get friendly with the local community and see if they'll share their homegrown cannabis. In exchange, offer them a Belize Breeze—a tropical coconut and pineapple cocktail.
Uruguay
We couldn't make a list of countries friendly towards weed in 2022 and not include Uruguay. This South American country made headlines when it became the first country worldwide to legalize marijuana for recreational use nationwide. This country is a haven for the 420 community.
Uruguay puts on tours, explaining the history of cannabis, how they cultivate it, even how to smoke a joint. The guides usually end the trip by sharing a J with the group.
It's illegal for tourists to purchase marijuana—but don't worry. You'll find plenty of Uruguayan friends on the beaches, happy to help you out. Before long, you'll be exploring the streets, listening to some tunes, and smoking without a care in the world.
Jamaica
Most members of the 420 community adore Bob Marley and love to indulge in his music while getting high. This famous singer was from Jamaica, and who wouldn't want to smoke in his homeland?
In 2015, 2 ounces or less of marijuana was decriminalized for personal use. If you're Rastafarian, you can enjoy an unlimited amount for religious purposes.
You don't have to worry about legal trouble if you want to consume on the beaches while listening to "Three Little Birds."
India
Some states in India have legalized or decriminalized cannabis. Although marijuana isn't technically legal nationally, officials might not make a fuss about it if you're in a friendly area. In fact, you can purchase a weed milkshake called bhang from government-owned shops. Tourists love this unique experience and drink them before parties and raves.
Consume the delectable drink as you explore this spiritual land. There are guided tours for Bollywood movie buffs who want to learn the history and see sites of famous Indian films.
Costa Rica
Costa Rica is a popular tourist destination for its breathtaking beaches, abundant wildlife, and adventurous activities. Everyone who lives there follows the motto, "Pura Vida," which is an eco-friendly philosophy of life.
The government decriminalized the recreational use of marijuana so that you can enjoy a joint on the beaches without problems. Indulge in Gallo Pinto when you get the munchies—a traditional rice and beans dish you'll find at all the local spots.
Roll It Up and Pack It Up
As the worldwide view of marijuana changes, more countries loosen their laws surrounding it. The most weed-friendly countries in the world are packed with glorious sites, friendly locals, and plenty of fun activities.
Where to next? Pack up your bags and pick one of these beautiful cannabis-friendly destinations. Before you go, why not try your hand at growing your own? Buy weed seeds today to get started. Your homegrown stash will be ready and waiting when you return from your canna vacation!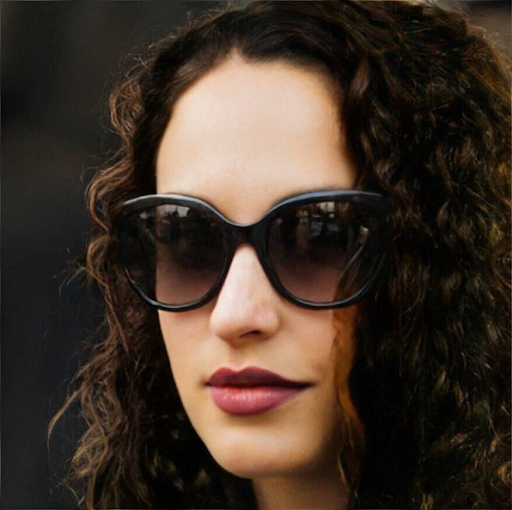 Jennifer Gallagher, an experienced cannabis grower at SeedSupreme Seedbank. During a 7-year career in the marijuana growing business, Jennifer has gained a high competence in this field.