CBD Strain Review: Suzy Q from Lily Hill CBD
🔥Suzy Q by @lilyhillcbd 🔥
.
The awesome people over at @lilyhillcbd sent me over a nice fat jar of sexy nugs to sample and I couldn't be happier with what I got!
Grower: Lily Hill CBD
Suzy Q CBD Strain Review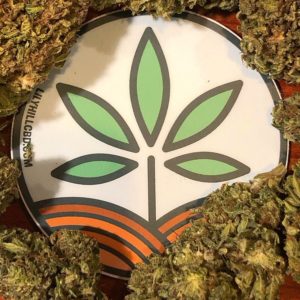 The packaging is great, it comes in a quality glass jar with a security seal. The logo is great, even my wife commented on it! The buds themselves have been well looked after and taken care of. They are medium dense and not a small nug in the jar. They have noticeable trichomes but not overly resinous. The cure on these buds is right where I like it, not too dry and not too moist, just right! When you crack open the jar your nose is met with a very pleasant smell, it's like pine and fresh cut grass with a fruity floral scent in the back.
This cut of Suzy Q comes in at 13.5% CBD which isn't very high but think it makes up for it in terpenes. The smoke is palpable and heavy but also smooth and expansive. It's a very enjoyable smoke. It has a very piney inhale and to get sweet floral pine on the exhale with a almost berry like lingering aftertaste. The effects are very noticeable, heavy eyes with pressure behind them, a wash over of relaxation and loosening of tight muscles. I even experienced a pain relief effect in my neck which I was surprised by. All in all im impressed with this batch of flowers!
For the rating this bud gets a 8 out of 10. It could be more resinous but it makes up for it in flavor, smell, and effects! Keep up the great work @lilyhillcbd you have some quality products! Keep your eyes open for a full video review on my YouTube channel! 😁✌️🌲
.
.
Don't forget to check my YouTube channel and subscribe, the link is in my bio!
.
.
🚨For discounts and coupon codes from the top hemp flower companies follow the link in my bio! Enjoy!🚨
.
.
#hempcbd #hempnugs #hempflower #hempflowers #cbdflower #cbdflowers #veganstoner #cbdweed #cbdhemp #cbdreviews #cbdreview #strainreview #strainreviews #weedreviews #topshelfhemp #weedporn #hempbuds #nugshots #crafthemp #budporn #hempreviews #smokehemp #hempsmoker #cbdstrain #danknugs #dankflower #cbdheals #antianxiety #naturalpainrelief #theweedtube
Advertisements