Strain Review: Northern Hash Plant from Trulieve
This Northern Hash Plant from @trulieve_fl was a favorite of mine.
Lineage: 88 G13 Hashplant x Northern Lights #1
Original Breeder: The Seed Bank
Grower: TruFlower
Dispensary: Trulieve
Northern Hash Plant Strain Review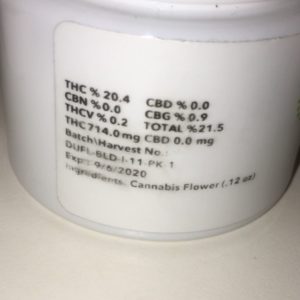 Reminds me a lot of their Puck Yeah and other northern lights crosses I've tried. Smells divine like a pine forest and tastes just the same. And the effects are just what someone with anxiety problems like me would want in a strain. Great for relaxing on a day off or to unwind after a long day. Can't wait to pick up some more!
Thc: 20.4%
Taste: 9/10
Effects: 9/10
Nose: 9/10
#indicadam #southflorida #trulieve #cannabiscommunity #flmedicalmarijuana #floridamedicalmarijuana #flcannabiscommunity #legalcannabis #cannabis #420 #710 #strainreview #floridammj #floridacannabiscommunity #flmmj #medicalmarijuana #floridacannabiscoalition #floridacannabisclub #thc #cbd #mmjpatient #mmj #terps #terpenes #medicate #medicine #indica #northernhashplant
FL mmj patient
Cannabis advocate cataloging strains available to patients in beautiful Florida
Nothing for sale
18+ page only