Strain Review: Willies by Panacea
I want to do a review on this but it just got me too baked.
#alonetime
Willies (sativa) Panacea – NorCal brands
Lineage/Genetics: Nepalese landrace x South Asian Sativa
Original Breeder: Reeferman Seeds
Grower: Panacea
Willies Strain Review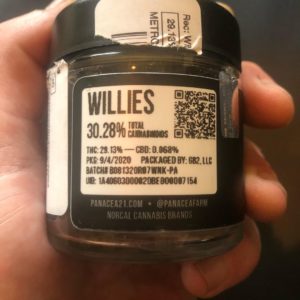 Approx 30% thc
The price on Panacea 1/8's ranges from 65+tax to $80+tax. So at that price I don't even usually look there way(don't think that willies on dif menus had me curious) cuz I just wont pay more than $60 for an 1/8. The community has to set an example and refuse to pay more than $60otd
So when i saw this @bernersonhaight for $45 w a great recommendation from the bud tender I obviously thought this was my chance to try it. At 30% thc and landrace genetics. Everything abt it seemed right up my alley.
Shortly after buying it I realized it was distributed through Norcal. I'm still really trying to fig these guys out. They don't have a very transparent relationship going on with the cannabis community of clientele. I've seen them drop 1/4's for $40otd of super dank stuff.
Then I've picked up $50 1/8's straight from their distributor through @the_green_cross the flowers were pretty but tasted like ass. So consistency hasn't been there stronghold. Something I look for in a brand.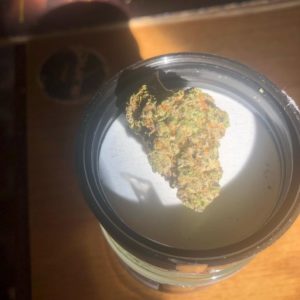 This was however great. The smell was citrusy with deep earth tones and that ring of sativa landrace. The taste followed the smell adding some pine.
Then I was wrecked.
Assumed I would be having an industrious day. Had free time and just chilled which I rarely do. My mind was elevated and positive and also stimulated by anything creative. My ideas flowed freely like an 18 year old dreamer. Wonderful experience.
I still don't feel comfortable rec anything from NorCal cannabis even panacea. However if you like strong sativas I would pick this up again and again for $45.
#bernersonhaight #panaceacannabis #norcalcannabis #willies #sativa #landrace #newwillie #bemorekind #sfcannabis #bayareacannabis
Advertisements