Concentrate Review: Blue Crack Shatter by Arcade Extracts
Good morning Scuba Squad. Hope all of you are having a good weekend and staying cool and out of the heat. Today's review is on Blue Crack by Arcade Extracts.
Lineage/Genetics: Blue Dream x Green Crack
Original Breeder: Unknown
Processor: Arcade Extracts
Blue Crack Shatter Review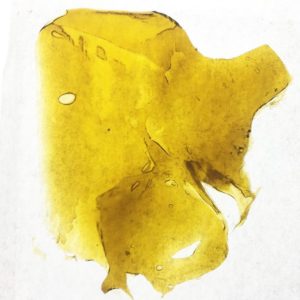 This strain really caught my eye cause it's parents are Hybrid Blue Dream and Sativa Green Crack.
Both of those strains I loved when I first started smoking. The aroma to strain is very sweet with undertones of Blueberry. The high starts out with an energetic head rush from the Green and mellowed out by the Blue. it has moderate to long last effects making Blue Crack a popular choice for daytime medicating. This was a first and I definitely will get this strain again.
#scubasteve
#scubasquad #anaheimgreens #arcadeextracts #bluecrack #hybrid #wax #shatter #weed #weedporn #highsociety #weedcommunity #weedsmokers #weedculture #weedfeed #weedart #weedpics #weedsociety #weedlife #weedgram #weedstagram420 #weednation #weeds #cannabisoil #cannabiscures #cannabis #cannabiscommunity #cannabisculture #cannabissociety #cannabislife
Advertisements