Concentrate Review: Skunk Hero Sugar by Atlanta Cannabis Co.
Picked up a few things like this Skunk Hero Sugar for date night! This is just a little bit of what we got for the night 🥰🔥
Lineage/Genetics: 1994 Super Skunk x Mandarin Sunset
Original Breeder: Ethos Genetics
Processor: Atlanta Cannabis Co.
Skunk Hero Sugar Review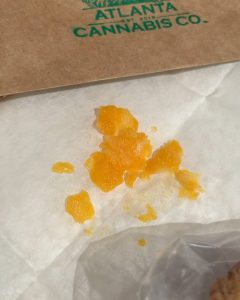 Now this Sugar is wild potent! ☠️ One dab each and we were crazy stupid high for hours! 🤪 We're excited to see how this compares to cake badder!
•
We are going to a gourmet Ramen restaurant that just opened up here in ATL for dinner tonight, so stay tuned for what we will be getting 🍜💕
____________________________________
#420 #stonerbabe #420girls #stoner #stoned #girlswhosmoke #weednugs #stonercouple #badder #resin #bong #marijuana #cannabis #weedstagram #topshelf #nugs #nugporn #nugshot #exotic #wedontsmokethesame #nug #shatter #bongrips #shatterday #strain #liveresin #strainoftheday #ganjagirls
Advertisements