Consumption Lounge Review: High Garden NYC
As far As I can remember,(rip ray liota)I always wanted to review High Garden [email protected] ..
Consumption Lounge: High Garden NYC
High Garden NYC Lounge Review
#highgarden is a cozy, exclusive, well decorated spot. You can come with a small group and have a nice time. The ambience is chilled out, everybody is literally in the high garden. They have a nice bar with regular drinks and infused juice drinks. I had the chance to try pineapple 🍍 express and it was super tasty. The blends of 🍍 , orange 🍊 and some cranberry with thc tincture to top it another notch, BANG. Shoutout to @geotherican for the drink recommendation. They have an open #studenglass bar as well. The service is welcoming and helpful. Shoutout to all the waitress that put in work in this spot. Shoutout to the general manager running the show, thanks for the hospitality. @167exotics and @johndoesupply.co had an exclusive party with a Kamikaze drop, featuring special guest @doja.pak x doja.park .. first and foremost shoutout to @167exotics for showing love anywhere I go. The dude is an entrepreneur on beast mode putting in work for the 🗽. @doja.pak first statement to me was this is the guy that ask the question that shook the whole industry.. 🤣.. shoutout to @doja.pak for blessing me with the new batch of permanent marker and for all the advice and motivation. Shoutout to @mariwood_hollyjane99 x @staylifted.raw @mohammad_ismail27 @wakeandbake_show @checksndstripes @fountain_of_love7 for the company. Overall high garden is a must go to spot. It's a ticket per entry spot, no memberships. They have events on Wednesday and now the summer nights on the weekends. They also host events with food and drinks menu, and great music .. special shoutout to the DJ @_dj_b .. Go Visit high garden to experience euphoric nyc nightlife in a cannabis state of mind .. 5/5
.
.
.
.
.
.
#cannabiscommunity #cannabisculture #highsociety #stonerlifestyle #stonersociety
#weedsmokers #smokingweed #cannabislove #cannabisconnoisseurscoalition #cannabislifestyle #cannabisconnoisseurconnection #420culture #cannabisgrow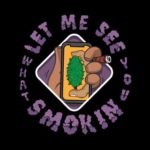 Advertisements