Cultivar Review: 41 Cerezas by Baked Boyz
41 cerezas 🍒 by @bakedboyz__ x @448drako
Lineage/Genetics – Gelato 41 x LCG possibly ??
Original Breeder: Unknown
Grower: Baked Boyz x 448 Drako
Terpene Profile: Unknown
41 Cerezas Cannabis Cultivar (Strain) Review
BX's own @bakedboyz__ x @448drako bless me with this 41 cereza 🍒. 41 cereza is a Gelato 41 possible LCG cross. The weed is from September smoking like it was fresh from the P. The terps on this 41 cereza is a gelato blend with black cherry , fuel sweet after taste. The scent is floral, sweet musky aroma. The structure resembles the gelato family. The smoke experience was flawless. The inhale was smooth, oil resin like it was getting an oil change on a car, ashes burning 80/20 more salt than pepper.
It's definitely a chest locker had me coughing a lung . The exhale was a bit harsh. I rolled it on elements and raw and got great ash results 5/5 – The effects started around 5-7 pulls in, the high rose to a medium level cerebral effect that is intense for about 30 min. Overall 1.5 – 2 hrs body and cerebral high, at one point I had to clip it because I was so damn high.
The only con that it had me coughing to much and had me feeling nauseous on one occasion, the other time I was fine but still feeling that chest lock. 41 cereza still got those great flavors and burns perfect for a great smoking experience. I recommend to have some water due to the coughing and dry mouth 🤣. In conclusion it was good especially for the time I had it still did justice – 41 cereza – 4/5
.
.
.
.
#weedreview #notforsale #cannabiscommunity #cannabisculture #highsociety #stonerlifestyle #stonersociety
#weedsmokers #smokingweed #cannabislove #cannabisconnoisseurscoalition #cannabislifestyle #cannabisconnoisseurconnection #420culture #cannabisgrow #cannabiscures
New music @metroboomin x @asaprocky x rest in power @yrntakeoff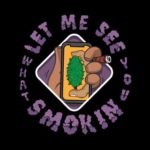 Advertisements