Cultivar Review: #43 by Vitabudz NYC
#43 cultivar by @vitabudz.nyc
Lineage/Genetics – Birthday cake x Burmese
Originally Bred by: Huckleberry Hill Farms @huckleberryhillfarms
Grower: Vitabudz NYC
Terpene Profile: Unknown
#43 Cannabis Cultivar (Strain) Review
.
@vitabudz.nyc is A black owned NY cannabis company, with a variety of flowers from the indoors to the Sungrown organic of Humboldt county outdoor. I previously reviewed their indoor Khalifa Kush, gave it a 4.8/5. Today I am reviewing #43 is the offspring of Birthday 🎂 cake 🍰 x Burmese.
Burmese come from the sativa landrace, Burma. One of the original known pure landraces. This flower is a 60/40 sativa hybrid, grown in Humblodt county, Sungrown outdoor grown. The nugs had an og Kush/ Zkittles structure. Kale 🥬 and pear 🍐 color buds, Tumeric roots color stigmas & pistils.
The palate is dominated by a pungent pinene terpene , hint of sweetness, earthy gassy punch . It's like smoking matcha green tea cake. The smell derived from a sun grown organic pine herbal scent. The flower has a unique smell compare to usual indoor normality. Sungrown outdoor cannabis has many benefits like many unknown terpenes that may cure diseases and some say it has a longer lasting high, due to the full spectrum effect. I experienced a better body high then some of the indoors I've previously smoked.
Burmese landrace effect is the dominant cross. I determined that analysis 🧐 based on the smell and taste, due to the pine and earthy essence. At first, the high starts as a medium high level cerebral for the first hour and then it starts fading and setting to a body high. The high can last about 1.5-2 hours. I started feeling the high around 4-5 pulls in. The ashes burn salt 🧂 & pepper. The inhale is smooth and spicy, caryophyllene combine with pinene terpenes.
The body high effects helped me with my stiff neck. The thc is a scorching 🥵 32 % and felt the high.
I recommend this strain to those that like the vintage woodsy pinene terps and looking for a body relaxer.
#43 gets a 4.4/5 because of its relaxing effects and unique scent .
Shoutout to @vitabudz.nyc x @rich.budz420 for the recommendation on this particular cultivar.
#weedreview #notforsale #cannabiscommunity #cannabisculture #highsociety #stonerlifestyle #stonersociety
#weedsmokers #smokingweed #cannabislove #cannabisconnoisseurscoalition #cannabislifestyle #cannabisconnoisseurconnection #420culture #cannabisgrow #cannabiscures #cannabismagazine #cannabisconnoisseurconference #cannabisconnoisseurgenetics #weedgram #cannabisconnoisseur👌 #cannabisindustry #weedsociety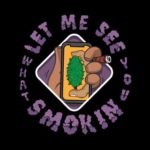 Advertisements