Cultivar Review: Albarino by Dorsia
Albarino #albariño by @dorsia_dc2
Lineage/Genetics – Grape pie x Lemon tree
Original Breeder: Unknown
Grower: Unknown
Brand: Dorsia
Terpene Profile: Unknown
Albariño Cannabis Cultivar (Strain) Review
.
I've been following #dorsia for the past few years and always wanted to try their flowers. I seen they had an NYC residency pop up, best chance to review DC's finest. First 💎 of the pickup- Albariño, the name attracted me because of my love for wine, but the lineage is more intriguing. The beauty of the legendary Grape 🍇 pie blended with the taste of 🍋 lemon Tree 🌲. Albariño's palate is skunk fuel combine with lemon zest (bacio type) sour white wine grape tart flavor.
The smell is a strong zesty fruity, ammonia earthy scent. The ashes burn salt and more peppery. It was smooth on the inhale, sour lemon pine after taste. The 8th came in a plastic Dorsia bag with a tray, displaying the art 🖼 of the cultivar. An enormous 3 gram nug accompanied with smaller nugs to complete the 8th. The colors illustrate Olive 🫒 and lime green buds followed by apricot color pistils. The high sets in around 4-5 pulls in. I felt an easing mid level cerebral high. The dry eyes effect set in.
The high last about 2-3 hours. I burned it on a raw paper were it burn more peppery than the Wu tang hemp papers shown in the reel. The effects & appeal overpowers the dark ash . In conclusion, this particular cultivar is an example of the effects & high is better than the color of the ashes. I've smoked white/grey ash cultivars that would be less effective than one with a darker ash. The highlight of this flower is the long lasting effects & unique flavorful palate. Dorsia DC held it's own with the Albariño 🍇 🥧 🍋 🌲 . 4.7/5…
.
.
.
.
.
.
.
#weedreview #notforsale #cannabiscommunity #cannabisculture #highsociety #stonerlifestyle #stonersociety
#weedsmokers #smokingweed #cannabislove #cannabisconnoisseurscoalition #cannabislifestyle #cannabisconnoisseurconnection #420culture #cannabisgrow #cannabiscures #cannabismagazine #cannabisconnoisseurconference #cannabisconnoisseurgenetics #weedgram #cannabisconnoisseur👌 #cannabisindustry #weedsociety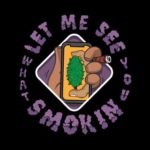 Advertisements