Cultivar Review: Arroz con Leche by Humo
Hall of Flowers coverage continues with a proud Raza owned brand from Salinas, California: Humo.  Along with one of the stars of their lineup: Humo's arroz con leche. A modest upper but be careful, this one doesn't let you down very easily.
Lineage/Genetics: Mother's Milk (Nepali OG x Appalachia)
Original Breeder: Bodhi Seeds
Grower: Humo
Terpene Profile: Beta Caryophyllene Dominant (B Cary, D Limonene, B Myrcene)
Website: GetHumo.com
Humo Arroz con Leche Cannabis Cultivar (Strain) Review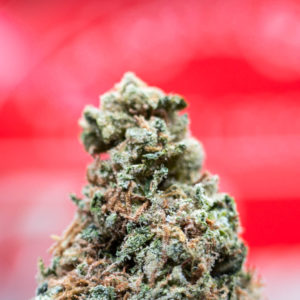 For those that don't know, 'humo' means 'smoke' in Spanish. Not everyone speaks Spanish, but you should take the time to learn at least a few words. 'Marijuana,' 'humo,' y 'arroz con leche' are a good place to start.
Arroz con leche had very brown pistils. Not fiery orange. Almost bubba bubba kush like. Trike heads were super damaged by the bag but that's the risk that's taken. Green is so light it looks almost yellow from afar.
Humo arroz con leche – juicy fruit level lemoney and a little caramel/cinnamon on the underside. Sour milk – in all the best ways.
A better upper strain for later afternoon or even evening for me. I'd gladly wake and bake this but I'm saying I can smoke this for an after dinner work sesh and still fall asleep afterwards. Not many lemony strains can claim that with my endocannabinoid system.
The humo was light – like the color of rice and milk or horchata. The Horchata strain this is not, though.
Humo has some fuego. Arroz con Leche is worth checking out!
Founder of The Highest Critic
Unpaid /r/trees mod
Certified Ganjier
Kine bud enthusiast
Advertisements