Cultivar Review: Chem Brulee by Fu's Flowers
Previously taken down by IG…
@fus_flowers Chem Brûlée is the blends of two famous beloved cultivars, Wedding Cake & Chem Dog.
Lineage/Genetics: Wedding Cake x Chem Dog
Original Breeder: Unknown
Grower: Fu's Flowers
Terpene Profile: Unknown
Chem Brulee Cannabis Cultivar (Strain) Review
The Mylar came with medium size nugs on a plastic tray. The structure were dense, well trimmed. The nugs had a chives & sage color buds, navel orange color pistils.
Both parents are resembled on the appeal.
The palate is chem's fuel mix with a back end of wedding cakes pungent pastry dough after punch. It's like smoking on smoke wedding cake a la Chem . It's definitely a chest locker. It had me coughing a lung 🫁. The scent is infused with a strong nose of Chem's fuel and the sweetness pastry aroma of the WC .
The effects are medium low level cerebral and body high.
The buzz starts
7-8 pulls in, but the best effects is felt more after the sesh. Euphoric heady vibes for a good 1hr, eyes low creeper. Overall 2 hour high.. The ashes burned 60/40 more salt than pepper. It had a bitter smooth inhale and delivering the fuel of the Chem with wedding cake sweetness. Overall Chem Brûlée 👌🏽 ✅ on taste, scent, effects and appeal. I feel is worth the try and the ticket. Once again @fus_flowers proves to knock em out the park on every swing. Zazul &
Starburst were tasty and effective. Chem Brûlée continues the same road. Chem Brûlée 4.5/5
.
.
.
#weedreview #notforsale #cannabiscommunity #cannabisculture #highsociety #stonerlifestyle #stonersociety #weedsmokers #smokingweed #cannabislove #cannabisconnoisseurscoalition #cannabislifestyle #cannabisconnoisseurconnection
#420culture #cannabisgrow #cannabiscures #cannabisconnoisseurgenetics
#weedgram #cannabisconnoisseur a #cannabisindustrv #weedsocietv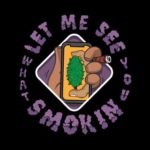 Advertisements