Cultivar Review: Mandarin Haze by Sensei Cult
Mandarin Haze #mandarinhaze by @sensei_cult – bred by @ministry.seeds
.
Lineage – possible Amenesia x Haze 🧬 x mandarin
Original Breeder: Ministry of Cannabis
Grower: Sensei Cult
Terpene Profile: Unknown
Mandarin Haze Cannabis Cultivar (Strain) Review
.
I met the homie @sensei_cult at piff con. He told me about his roll n smoke event and I decided to attend and support. I got blessed with this creation of one of my all time favorite strain (Haze) cross with some tasteful mandarin fruity terp. 🗽 cultivated, Mandarin Haze is an effective, strong pine zesty cultivar. It has an amazing mandarin citrus pungent palate. The smell is pine 🌲 haze church ⛪️ smell combine with a zesty sweet resonant scent.
The high is mid level cerebral, started to feel the buzz about 4 pulls in. It has a low body high, smooth on the 😮‍💨. The ashes burn clean 🧽. More salt than peppery on the ash. Mandarin Haze is good for appetite, stay in positive vibes and keep you active or relax depending on the mood. For example at work I was active, the high had me feeling energetic. When i got home the high indoor got me feeling super relaxed 😌. The nugs were medium dense nugs. Alluring bright saffron color pistils, Iceberg lettuce 🥬 color buds.
Overall it's a distinctive, fiery cultivar. The highlight is the tart to sweet citrus savor. The unsoiled level fumes on the 💨. The high lasts about 1.5 pushing 2. Rating mandarin haze at 4.5/5
.
.
.
.
.
.
.
.
.
#weedreview #notforsale #cannabiscommunity #cannabisculture #highsociety #stonerlifestyle #stonersociety
#weedsmokers #smokingweed #cannabislove #cannabisconnoisseurscoalition #cannabislifestyle #cannabisconnoisseurconnection #420culture #cannabisgrow #cannabiscures #cannabismagazine #cannabisconnoisseurconference #cannabisconnoisseurgenetics #weedgram #cannabisconnoisseur👌 #cannabisindustry #weedsociety #weedreels #cannasseurs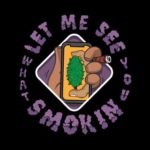 Advertisements