Cultivar Review: Mandarin Zkittlez from Sole Elevation
Mandarin Zkittlez cultivar #MandarinZkittles by @soleelevation
Lineage/Genetics – Mandarin Sunset ( orange Skunk x California Orange x Skunk 1) and California Black Rose ( OG eddy Lepp x Roze)
Original Breeder: Unknown
Brand: Sole Elevation
Teprene Profile: Unknown
Grower: Private Vermont Cultivator
Mandarin Zkittlez Cannabis Cultivar (Strain) Review
.
Mandarin Zkittles, provided by my stoner bro @soleelevation is a hidden gem from Vermont. The parents are not the usual suspects(Grapefruit x Grape Ape) . This is a completely different world of Mandarin Sunset and California Black Rose. The scent is the main attraction. Orange Skunk, Floral, fumes, Mandarin aromas. It remind me of the cherry ghostenade from Maine (Zero Gravity). The palate is an pine, limonene citrus, spicy pepper caryophyllene, berry punch myrcene flavors.
The taste doesn't match the scent as much, more earthy and pine with hint of sweetness. The effects are a low medium level cerebral high. The pure example of a great wake n bake flower. It won't couch lock you, keep you active on a roller coaster high. The moment you think it's gone it will activate again.
The inhale was a bit harsh, dirty ashes more pepper than salt o the first light up. On the second light up it had a cleaner ash more grey than pepper maybe due to environment and paper. The high lasted about 1.5. It took about 8-9 pulls to feel the euphoric vibes creeping up. Overall it's not your typical Z but will get you lifted. It's not candied tasted, but the scent is mesmerizing. The smoke could of been better.
Shoutout to @soleelevation for the Vermont smoke 💨.. mandarin Zkittles —- 3.4/ 5
.
.
.
.
.
.
.
#weedreview #notforsale #cannabiscommunity #cannabisculture #highsociety #stonerlifestyle #stonersociety
#weedsmokers #smokingweed #cannabislove #cannabisconnoisseurscoalition #cannabislifestyle #cannabisconnoisseurconnection #420culture #cannabisgrow #cannabiscures #cannabismagazine #cannabisconnoisseurconference #cannabisconnoisseurgenetics #weedgram #cannabisconnoisseur👌 #cannabisindustry #weedsociety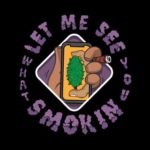 Check out more reviews by @lms1__186 on Instagram and Social Club! (https://www.instagram.com/lms1__186/) Also https://www.instagram.com/lms2__186/ for the backup.
Social Club: https://www.socialclub.cc/user/letmeseewhatusmokin/
Advertisements