Cultivar Review: Maui Pineapple by The Bohemian Chemist
Sunday SAP — Maui Pineapple from @thebohemianchemist blew me away, and I had pretty high standards going in!
Lineage/Genetics: Maui Wowie x Pineapple Headband
Original Breeder: Unknown
Grower: The Bohemian Chemist
Terpene Profile: Unknown
Maui Pineapple Cannabis Cultivar (Strain) Review
Yep, that's a genuine 93. I kinda geek out with some of the old school varietals. When they're done well, it's a thing of beauty.
This is a cross of Maui Wowie and Pineapple Headband and it's exactly what you'd hope for. It's got the main grilled pineapple notes with some wet cobblestone, suede leather, old books, honeysuckle, and chili oil. Wonderful balance of spicy, earthy, sweet, and floral which translates into the flavor. I could still taste it a few minutes after I finished!
This flower is best experienced in a joint. The flavors evolve nicely and I feel that Maui Pineapple is a true connoisseur's smoke. It's relaxing and fun! Plus I actually enjoyed smoking it, which is rare for me. This lived up the hype and then some! 💚
#ganjier #cannabis #sommelier #connoisseur #mendocino #sungrown #craft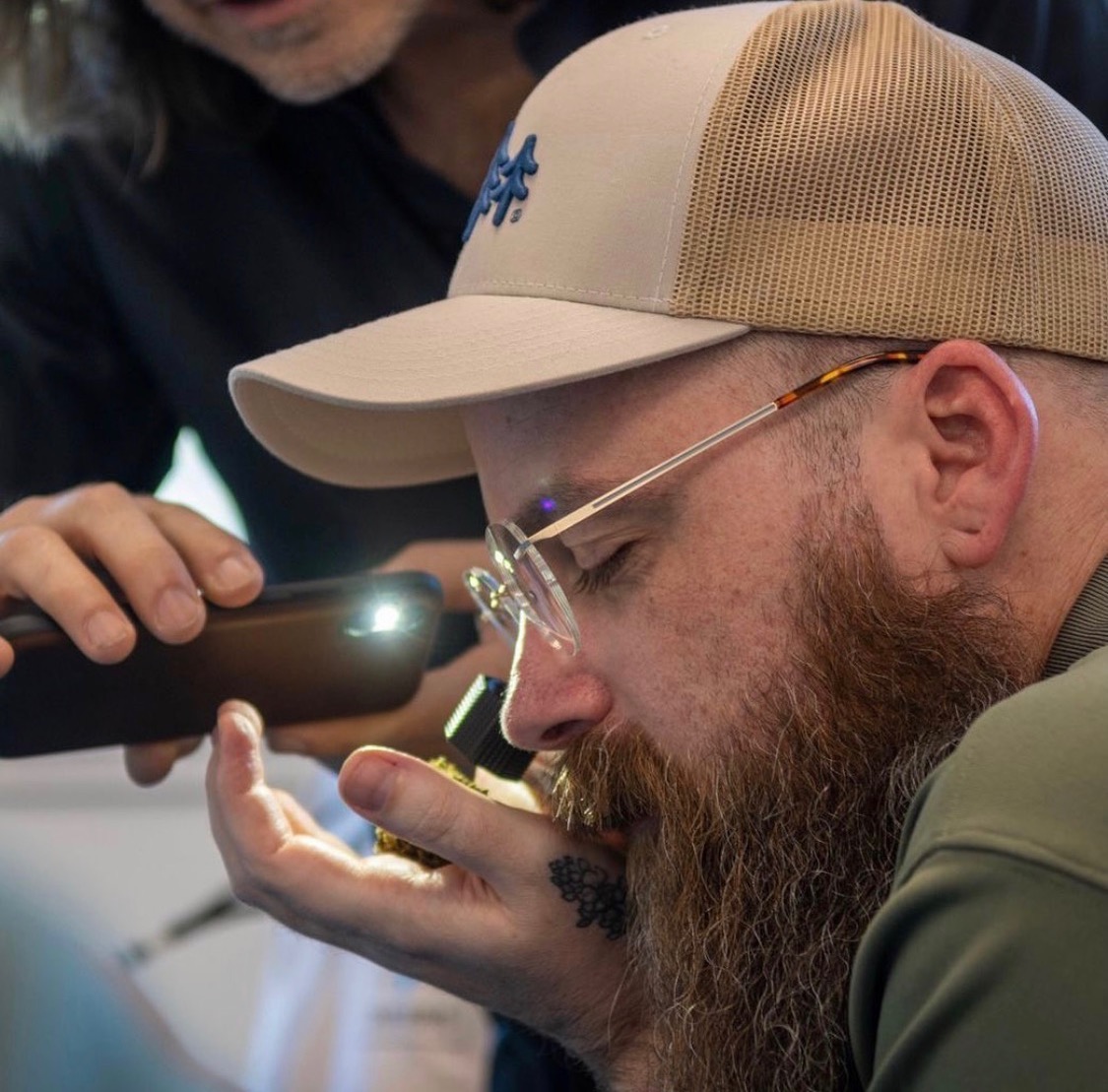 I'm a Certified Ganjier who is passionate about craft and legacy cannabis farms in Humboldt and Mendocino counties. My plant knowledge and expertise cover a range of disciplines such as history, botany, genetics, service, and cultivation while my work history demonstrates technical skills and leadership prowess.
I'm looking for impactful opportunities in Humboldt or Mendocino that will give me energy. Quality assessment is the aspect I'm most drawn to, so maintaining those skills is very important to me. Ideally I'd like to be in a role where I can interact with farmers, budtenders, and consumers, like an on-staff Ganjier at a lounge or maybe for a distributor. Being able to check quality at various stages from farm to retail shelf is huge, but at the end of the day caring about the people I work with is the biggest priority.
Advertisements