Cultivar Review: Pineapple Sorbet by The Bohemian Chemist
Sunday SAP — My new third place comes from @thebohemianchemist and their Pineapple Sorbet! I'm completely blown away by the quality and the attention to details.
Lineage/Genetics: Rose Especial x In The Pines
Original Breeder: Aficionado French Connection
Grower: The Bohemian Chemist
Terpene Profile: Unknown
Pineapple Sorbet Cannabis Cultivar (Strain) Review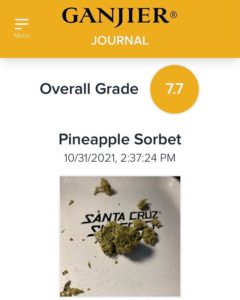 My eyes rolled back in my head when I opened the jar. It's euphoric. Probably because of the extra vacuum seal and the humidity packet they use! #sofreshandsoclean This is the way.
The flavors are exactly what you'd expect: I picked up pineapple, banana, clementine, and hops. It's a fun high, a gentle creative wave. Pretty fun just being outside with it and playing with the dogs.
I was so happy to find @thebohemianchemist exceeded my expectations, and not just the flower, but the stores and everything there. It's quiet, classy, and welcoming. Pretty much an ideal setting for top shelf sungrown flower. I highly recommend any Ganjiers make the trip. I'm starting to fall in love with the stuff coming out of #Mendocino
#ganjier #cannabis #sommelier #connoisseur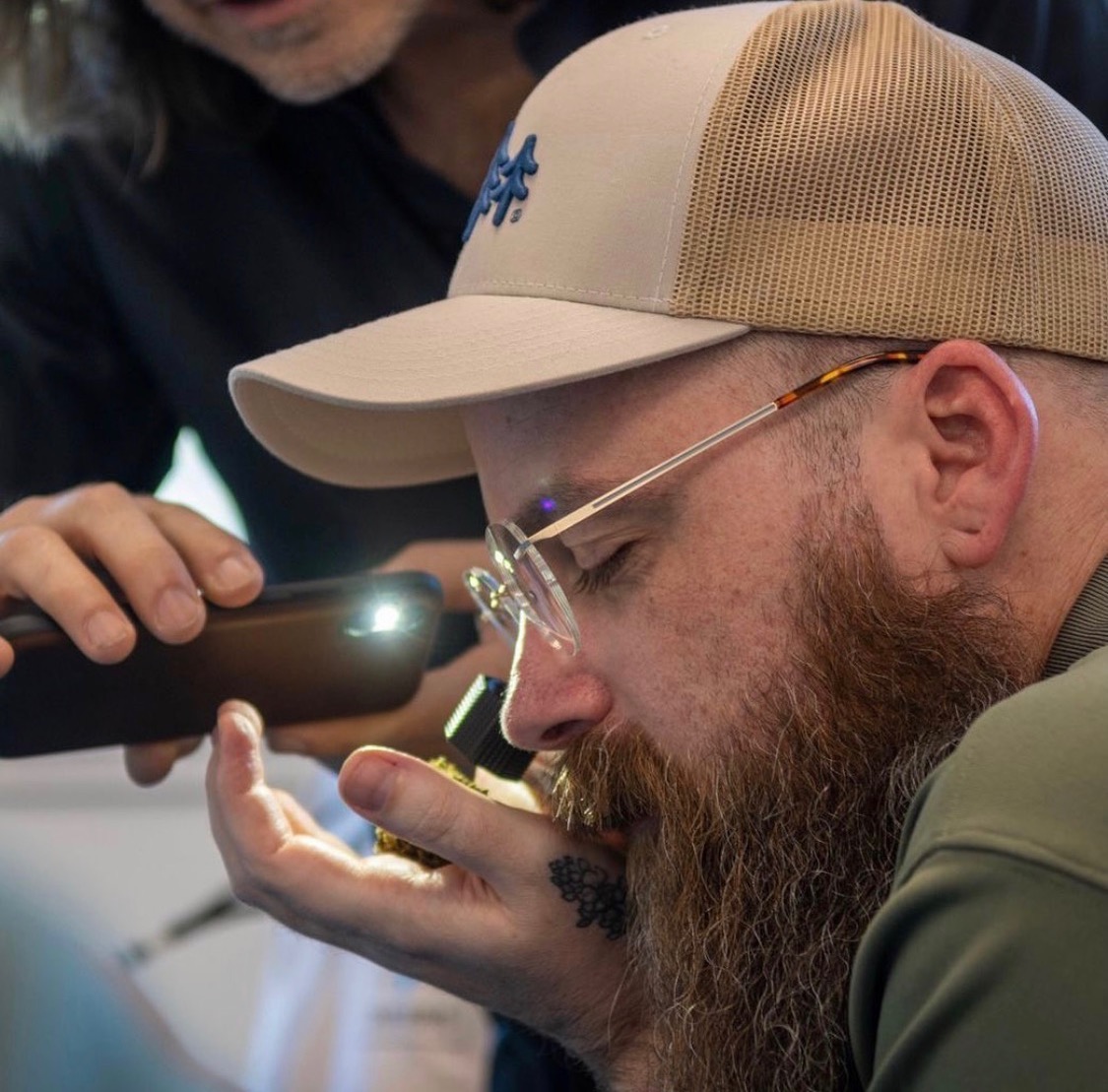 I'm a Certified Ganjier who is passionate about craft and legacy cannabis farms in Humboldt and Mendocino counties. My plant knowledge and expertise cover a range of disciplines such as history, botany, genetics, service, and cultivation while my work history demonstrates technical skills and leadership prowess.
I'm looking for impactful opportunities in Humboldt or Mendocino that will give me energy. Quality assessment is the aspect I'm most drawn to, so maintaining those skills is very important to me. Ideally I'd like to be in a role where I can interact with farmers, budtenders, and consumers, like an on-staff Ganjier at a lounge or maybe for a distributor. Being able to check quality at various stages from farm to retail shelf is huge, but at the end of the day caring about the people I work with is the biggest priority.