Come to The Bohemian Chemist for Mendo Craft Marketplaces every 3rd Sunday
[FOR IMMEDIATE RELEASE] Mendocino County, CA –
Get ready for a series of craft marketplaces coming to Philo on the third Sunday of each month! Stop by on your way back from the coast or come for the day and enjoy Anderson Valley, the Madrones compound where there's food, wine, shopping and farmers! @thebohemianchemist #mendo #mendocino #philo #visitmendocino #smallfarmers
Location:
Thanks to @hydropacific in Ukiah for sponsoring the series!
Shout out and huge thanks to @hydropacific for coming in hot 🔥 with a sponsorship for the upcoming marketplaces at the Bohemian Chemist in Philo this summer. Third Sunday of each month we will be bringing you farmers from all over Mendo! We hope to see you there! 🌱
#mendo #mendocino #hydropacific #hydropacificgardensupply #bohemian #bohemianchemist #philo #farmersmarkets #craftmarketplace #keepmendogreen #supportsmallfarmers
About Mendocino Cannabis Alliance
The Mendocino Cannabis Alliance (MCA) serves and promotes Mendocino County's world-renowned cannabis cultivators and businesses through sustainable economic development, education and public policy initiatives. For more information, please visit the MCA website.
About The Bohemian Chemist
We are an herbal apothecary and spa inspired by the vintage apothecaries of yesteryear. We feature locally sourced and sun grown cannabis — the best Anderson Valley has to offer.
Our Art Deco apothecary is located at The Madrones in the heart of Mendocino County's wine country. For more information, please visit The Bohemian Chemist website.
Mendocino Cannabis Alliance Mendo Summer Craft Marketplaces Full Flyer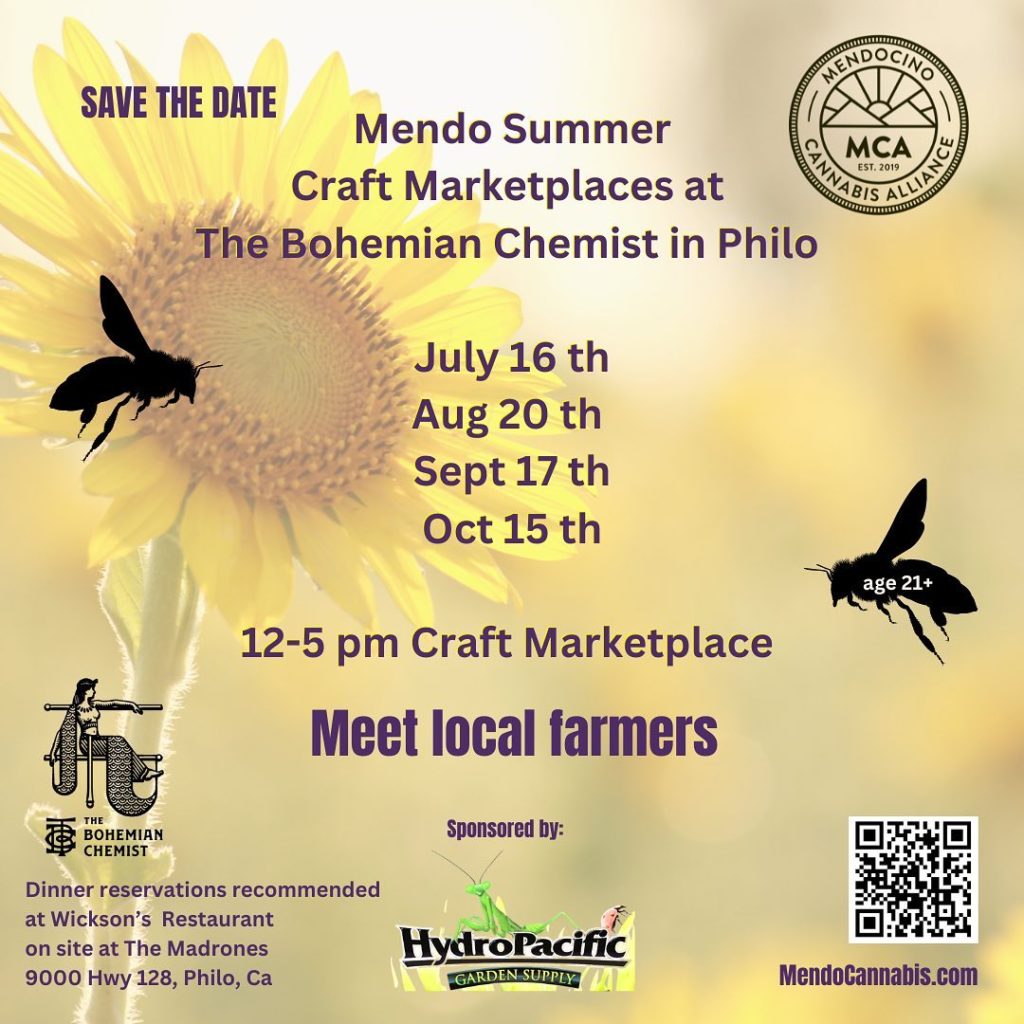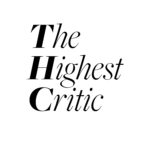 The Highest Critic Newswise features the latest cannabis industry news releases and press releases.
Advertisements