Hash Review: Rainbow Belts 3 90u Ice Water Hash by The Real Cannabis Chris
Rainbow Belts 3 IWH 90u
@therealcannabis_chris
@sddankexclusive16
Lineage/Genetics: Rainbow Belts
Original Breeder: Archive Seeds
Grower/Processor: The Real Cannabis Chris
Terpene Profile: Unknown
Rainbow Belts 3 Ice Water Hash Review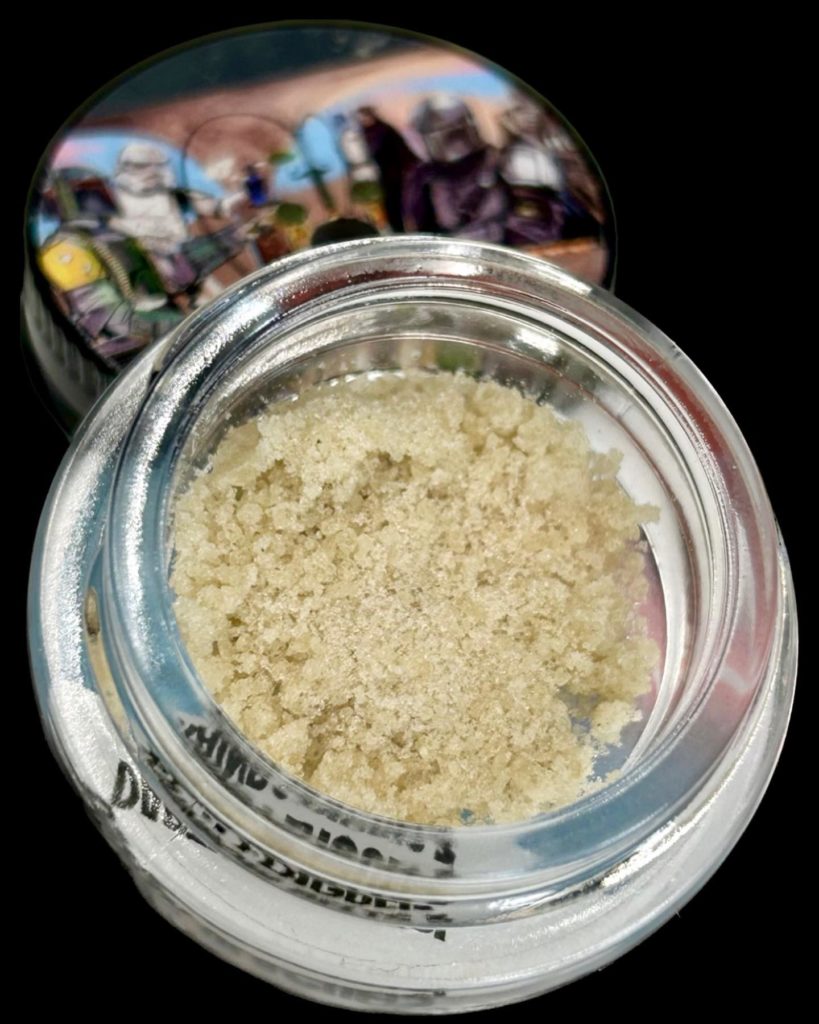 Aroma Profile: 9.4/10 Nose: 9.6/10
Sour-Gassy-Pungent w/ a sharp-chem-diesel & hint of garlic onion skunk-funk to it, the Dosi-cookie & gas really pull through the moonbow, but a sharp sweet sugary mountain dew like grapefruit-lemon-lime citrus combines with a rainbow candy zkittles undertone of fruits, florals, grapes, creams & rubbery fuel.
Appeal: 9.7/10
Beautiful. Perfect white-sand-rocky trichome piles fresh out the freezer & greases down fairly quickly, w/ a golden-amber-jelly tint to the now half-melted gooey trichome melt. Giving a quick whip to one side shows the stretchy waxy sticky consistency. The melt shows a clean clear bubble filled liquid like a fresh press with trichome head edges washing up like a shoreline at the sea. Scooping a dab is slick, but sticky w/ a waxy stretch that is pretty workable. Flags Press with ease but pull up in a few medium-small pieces that are really clean.
Flavor: 9.5/10 F.Strength: 9.5/10
F.Retention: 9.7/10 Vapor Production: 9.4/10 V.Cleanliness: 9.5/10
The aroma translates to flavor nicely, that pungent gassy sour chem funk in the lead, but with the Mountain Dew sugary citrus & rainbow candy pungent z fuel equally dominant. The flavor is pretty strong on the mouth, inhale & exhale & the full spec of flavs lasted 5 fat pulls over 1:25 at 480*, with 3 more half-flavor pulls on boost mode (498*/+0:25) all with good size clouds on low temp. The vapor itself is really clean, making it all around a great smoking dab.
Effect: 9.2/10 Potency: 9.4/10
A Stoney cloudy hazey calming head buzz sets in with low red eyes, & heavy headband, the body has a full buzz, with chest pressure & heavy legs. A sharp inner focus & euphoria sits in with the heady high, adding a light energy. Great for late night tv & unwinding. (.2g : 5hr buzz)
Overall: 9.55/10
Every category was performing. It's beautiful, terpy, loud, clean, & tasty. Another fire selection. Great water hash.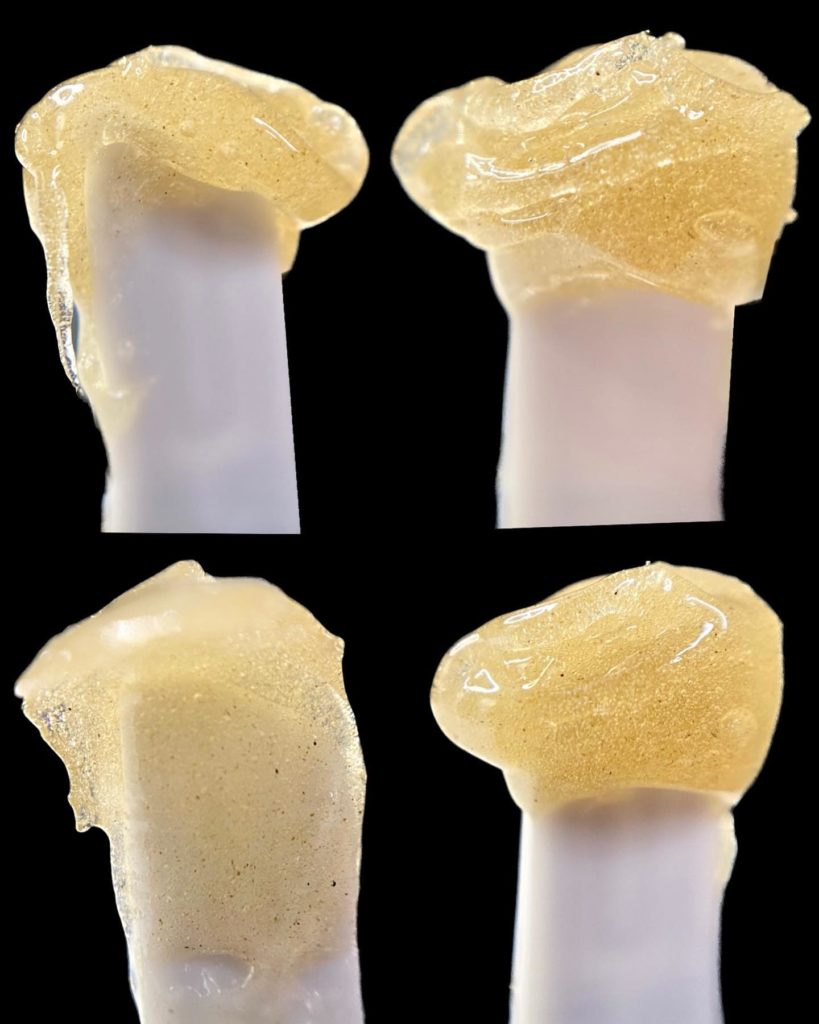 NFSOT! Reviews & Photography are for 21+ ONLY!
#calibudreviews #realcannabischris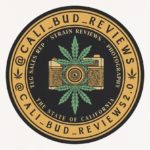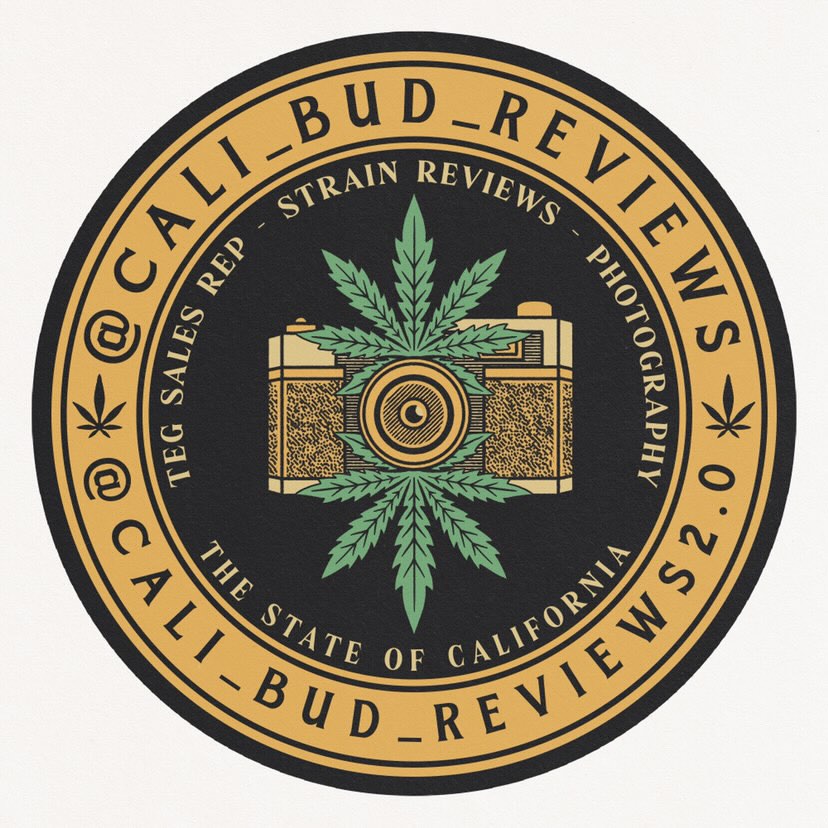 Advertisements