Pre-roll Review: Maui Pineapple Preroll by The Bohemian Chemist
Bought a Maui pineapple aka surfer weed preroll at Hall of Flowers 2023 to check out.
Lineage/Genetics: Unknown
Original Breeder: Unknown
Grower: The Bohemian Chemist
Terpene Profile: Unknown
Maui Pineapple Preroll Review
A tart pineapple cake. A little bit of brightness from pineapple foliage. A little spice of cardamom.
A nice preroll for a wake and bake. I tried a gram sampler of the Maui Pineapple last year and the preroll was just as flavorful as the full flower. Justin the Ganjier has a great review of the Maui Pineapple from a larger sample.
The smoke was medium bodied and I was happy to go all the way to the end of the preroll. The taste was largely consistent and boy did it get oily at the end. My one continual gripe with cones for prerolls. Even proper flower will clog up the tiny cone with just oil, no matter how fine or not fine the grind is.
The high left me with plenty of physical and mental energy to get morning errands out of the way. This Maui Pineapple was also labeled Surfer Weed – can definitely see going off into the ocean after smoking a doobie of this.
Very enjoyable sungrown flower preroll of a cultivar you don't see on many dispensary shelves. This is available not an hour away from the ocean, in Philo at The Bohemian Chemist. Def stop by on your way to the coast.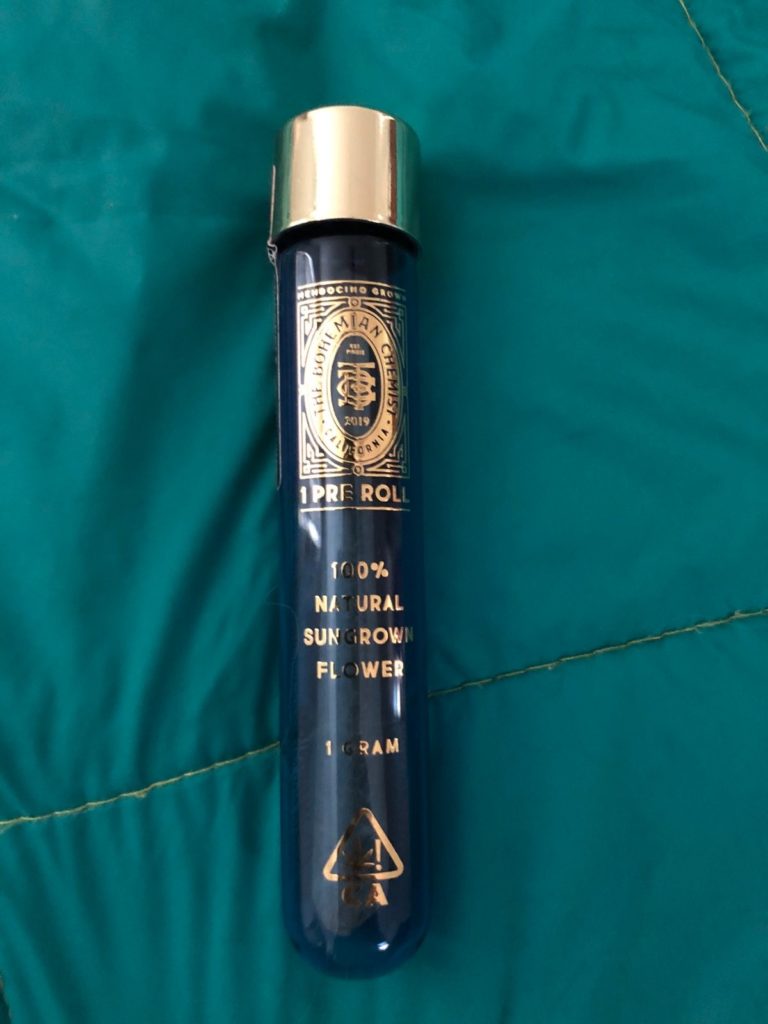 Advertisements