Cultivar Review: Northern Lights by ZIPS!
Sunday SAP — They can't all be winners, I suppose. Somehow this Northern Lights came in at 78.7 making it down into my bottom 10.
Original Breeder: Unknown
Grower: ZIPS!
Terpene Profile: Unknown
ZIPS! Northern Lights Cannabis Cultivar (Strain) Review
I had difficulty finding any batch or harvest info. That's because the label with all that text is printed right over the plastic zipper tear-off top.
The trim and cure properties are below average, and the thing that really surprised me was seeing both indoor and sungrown buds in the pack. The aroma is…weird. Kinda like kool-aid powder just before you add sugar. Very little flavor.
This batch of Northern Lights is one of the worst samples I've assessed as a Certified Ganjier. No flavor, wouldn't stay lit, and left a grainy black and grey ash. I feel no effects other than a slight headache from smoking this. Normally I try at least two cultivars from a farm before making an overall judgement. That being said, I cannot, in good faith, recommend this brand to any of you right now. If you see the bag with comic book graphics like this, best to avoid. 💚
#ganjier #cannabis #sommelier #connoisseur #mendocino #craft #community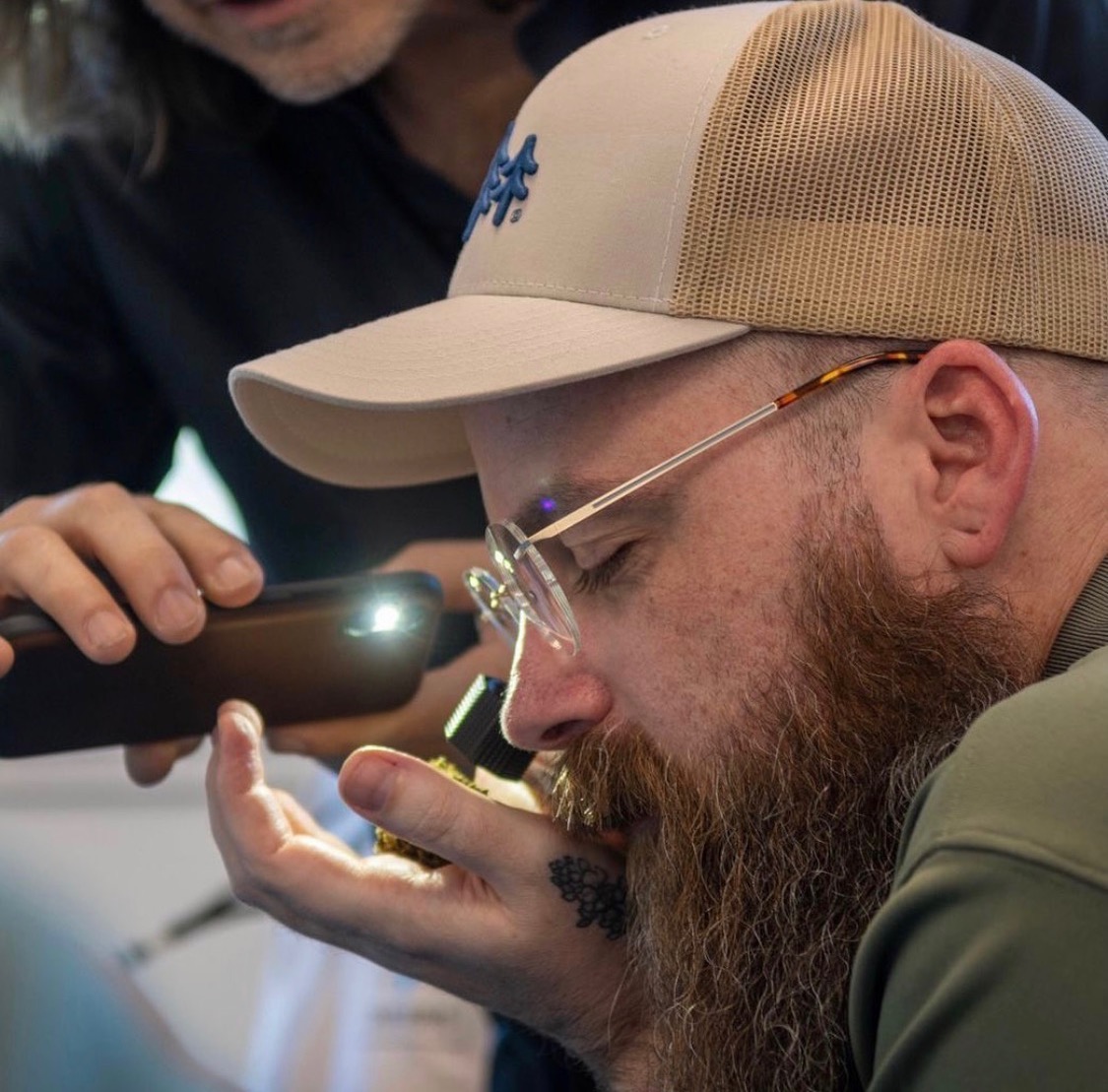 I'm a Certified Ganjier who is passionate about craft and legacy cannabis farms in Humboldt and Mendocino counties. My plant knowledge and expertise cover a range of disciplines such as history, botany, genetics, service, and cultivation while my work history demonstrates technical skills and leadership prowess.
I'm looking for impactful opportunities in Humboldt or Mendocino that will give me energy. Quality assessment is the aspect I'm most drawn to, so maintaining those skills is very important to me. Ideally I'd like to be in a role where I can interact with farmers, budtenders, and consumers, like an on-staff Ganjier at a lounge or maybe for a distributor. Being able to check quality at various stages from farm to retail shelf is huge, but at the end of the day caring about the people I work with is the biggest priority.
Advertisements