Strain Review: Black Fire from MÜV Florida
Black Fire – INDICA THC: 15%
Lineage/Genetics: WiFi x Afghani
Original Breeder: Ethos Genetics
Grower: MÜV Florida
Dispensary: MÜV Florida
Black Fire Strain Review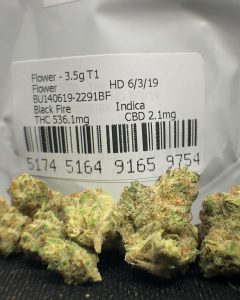 Recommended time of use: Night time for sure, or any time you are trying to get some sleep in, could easily be used to take a nap xD just be ware if you are using to nap you will wake up extremely disoriented like those "weed nap memes"
Head: Slowed everything down drastically, being very heavy on the eye lids, I also felt the feeling of wearing an elastic headband for too long. by the time that feeling went away, I was a couple of seconds from falling asleep.
Body: Completely eased my muscle spasms for the night, it relieved minor aches on my feet, and was very relaxing all throughout. Would recommend for those who need help sleeping, as this indica is just for you.
Creativity/talkative: Not very talkative not creative, I kind-off just wanted to get into bed, get all cozy and warm, and fall asleep.
Hunger: I got really hungry vey quickly, the munchies also came with a side of cotton mouth.
⁣
.⁣
.⁣
.⁣
.⁣
.⁣
#highlife #420 #hightimes #dabs #bong #life #bhfyp #ganja #smoke #weedlife #art #sativa #highsociety #dank #smokeweedeveryday #maryjane #cannabissociety #high #medicalmarijuana #love #stoned #cannabiscommunity #dab #cbd #marijuana #hemp #cannabisculture #kush #indica #weedporn
Advertisements