Strain Review: Garlic Breath by Eugreen Farms
My picture game is kinda whack right now. Lighting sucks and I'm using a phone camera. I was gonna review T-1000 from @nelsonandcompany that I got at @tetra.pdx, but I guess I don't have pictures of it and managed to smoke it all. Got all excited, too.
Whatever. C'est la vie. Instead I'm gonna review this Garlic Breath strain from another farm and dispensary combo I'm excited about: @eugreen_notill and @mongoosecannabis.
Lineage/Genetics: GMO x Mendo Breath F2
Original Breeder: ThugPug Genetics
Grower: Eugreen Farms
Dispensary: Mongoose Cannabis
Garlic Breath Strain Review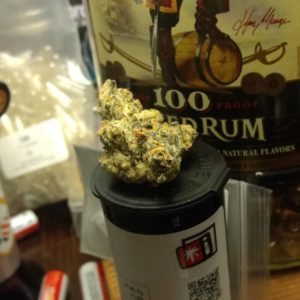 This stuff was fantastic. Gassy, garlicky, and generally funky from it's GMO lineage, the Mendo Breath parent brings a pleasant earthy sweetness to undercut some of the extreme funk in a very necessary and beautiful way. Lots of dark berries with garlic butter and clove.
The high was wonderful. Incredibly stoney and hard hitting with almost a "nodding" quality to the high. Found myself falling asleep without noticing and staring blankly at a YouTube video about making leather shoes for like an hour. I highly recommend both the strain and the activity.
I've seen this stuff at @oregrownpdx and @mongoosecannabis. I frequent both shops and would only recommend one over the other based on which is closest at that moment. Buy whatever they recommend, but especially this stuff.
.
.
.
#thehighestcritic #garlicbreath #gmocookies #strainreview #strainreviews #weedreviews #pdxweed #portlandweedreviews #OMMP #pdxcannabiscommunity #Medicate #medicalmarijuana #420review #420lifestyle #cannabiscommunity #weshouldsmoke #highsociety #wedontsmokethesame #higherthanmost #justblazeig #weedstagram420 #oregonweedreviews #oregonweed #oregoncannabiscommunity
Advertisements