Cultivar Review: Peanut Butter Crisp by LoKey Farms x Northbay Gardens x MnP Gardens
Peanut Butter Crisp #peanutbuttercrisp by @growlokey x @northbay_gardens707 x @mnp_gardens ——-assisted by @astorclubnyc
.
Lineage/Genetics – possibly Peanut butter Trix x 41 sherb..
Original Breeder: Unknown
Grower: Lokey Farms x Northbay Gardens x MnP Gardens
Terpene Profile: Unknown
Peanut Butter Crisp Cannabis Cultivar (Strain) Review
.
#lokeyfarms back at it again with the Peanut Butter Crisp. Once you open the bag is a sweet ammonia myst combine with nut 🥜 aroma. The high is mid level cerebral, low body high. I start feeling the high around the 4th pull. The high starts mid level and peaks heavy sedated cerebral minutes after smoking .
The inhale was a bit harsh, salt and more peppery ashes on the raw cone. The vibes cone gave it a cleaner Ash, smooth on the inhale and harsh on the exhale 😮‍💨 . The nugs color is one of the highlights of this flavorful flower. The 8th came with Medium size dense nugs with raisin purple buds splash with a herd of sugar coated trichomes, coral orange color pistils . The palate remind of the peanut butter trix, . A nutty sweet, combination of sweet terps of 🍬 , creamy, pungent 41 sherb.
Thanks to @the.bodegaway for the correction on the lineages . I like the euphoric vibes and elation. The high is splendid and keep you active at one point and couch lock afterwards. 4.7/ 5 – based on the smoke, effects and appearance. The duration of the high is about 2 hours. Shoutout to @astorclubnyc for the blessings and shoutout to @growlokey @mnp_gardens @northbay_gardens707 for bringing the heat from the west, trust on this the east is loving it.
.
.
.
.
.
.
.
.
#weedreview #notforsale #cannabiscommunity #cannabisculture #highsociety #stonerlifestyle #stonersociety
#weedsmokers #smokingweed #cannabislove #medicalmarijuana
#420community #Marijane #indica
#sativa #hightimes #weedculture #cannabisconnoisseurchamp #cannabislove #cannabisconnoisseurscoalition #cannabislifestyle #cannabisconnoisseurconnection #420culture #cannabisgrow #cannabiscures #cannabismagazine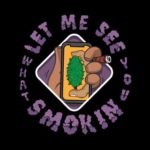 Advertisements