Cultivar Review: SS1 by HI-TECH x Teds Budz Co
#SS1 by @officialhitech x @tedsbudzco_
Assisted by my homie @jedijimmy718
1Lineage/Genetics: Sunset Sherbet x Gelato41
Original Breeder: Unknown
Grower: HI Tech x Teds Budz Co @officialhitech x @tedsbudzco_
Terpene Profile: Unknown
#SS1  Cannabis Cultivar (Strain) Review
.
.
SS1 is the first installment to the collective lineup of @officialhitech distribute by @tedsbudzco_ SS1-SS2 series . I previously reviewed the SS2 and that was some memorable potent west coast cultivar. SS1 doesn't fall behind with a earthly, pungent, creamy, gelato on the palate. The scent is sunset sherb from the aroma. The exquisite fragrance musky, floral, candied sweet, fuel perfume. The structure on this flower makes you want to crush the small buds and keep staring at the bigger nugs.
The beauty is undeniable with flour color trichomes intertwined with avocado peel color hues, French dressing color pistils, a little dry but still official. The high is a heavy cerebral high, great body high, perfect after work smoke. I felt my body's pain being absorbed by the effects. The cerebral high can get intense and start feeling 3-5 pulls in. The after smoke high effects will have your mind and body zoning. The ashes were more salt than pepper. I smoked it on a @marleypapers420 raw paper tips.
The taste is not better than SS2,
but the high and outward composition can compete. I really like this cultivar because it's an 8 month old bag that still hits and taste fresh. I imagine if I would of got a much later batch, but can't complain for the donation #. Overall i highly recommend SS1 or anything cultivated by @officialhitech & @tedsbudzco_ this plant taste stupendous, smokes and hits phenomenal. 4.9/5
.
.
.
.
.
.
.
.
#weedreview #notforsale #cannabiscommunity #cannabisculture #highsociety #stonerlifestyle #stonersociety
#weedsmokers #smokingweed #cannabislove #cannabisconnoisseurscoalition #cannabislifestyle #cannabisconnoisseurconnection #420culture #cannabisgrow #cannabiscures #cannabismagazine #cannabisconnoisseurconference #cannabisconnoisseurgenetics #weedgram #cannabisconnoisseur👌 #cannabisindustry #weedsociety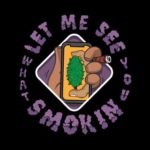 Advertisements