Dab Review: Miami Jet Fuel Rosin by Soil Built
Soil Built – Miami Jet Fuel
Lineage/Genetics: Sans Succi x WAPP
Original Breeder: Unknown
Grower: Unknown
Processor: Soil Built
Miami Jet Fuel Dab Review
🔥🔥🔥Fire Rosin Alert🔥🔥🔥
Good morning Hash Heads – We have something really special on deck today. This is the first jar of 3 that I recently picked up of Soil Built 1st wash. Today we are going to be looking at the Miami Jet Fuel ✈️⛽️ Soil Built has been a brand that I've been trying to get ahold of for awhile. I actually pre-ordered these jars to make sure I was on the list for their drop. Shout out to the homie for that 🙌
Soil Built is unrivaled when it comes to quality, care, and straight up love ❤️ Their Rosin's are very limited drops and generally very exotic strains. Their jars are very recognized with the classic 'Soil Built' sticker tops. I was also fortunate enough to get 4 additional strains of the 2nd wash for this drop too! They have a VERY active IG account – and after speaking to the owner briefly, it's very obvious that SB is a labor of love and means so much more to those guys than just slinging jars. They are known for having all organic and living soil growth methods. We can cover 'living soil' at a later time if your not familiar with it.
The nose on this jar is like nothing I have ever smelled before. The team describes it as a "sour complicated gas" and I have to agree that is correct. Gentics tell me this is Sans Succi x WAPP which are two strains I'm not familiar with. It's so unique that I don't know any other way to describe it! Pungent is def a good word since this slaps the nose hard. The dab is just as crazy 🤪 superrrr gassey with deep funk at the end. Never tasted anything like this before! I always cough with this one and it gets me super rip faced.
This jar easily gets a 9 out of 10. I feel very thankful to finally try Soil Built 🙏 and I'm going to be saving these jars for a long time to come. If you haven't tried their stuff, go get some TODAY!
#dabs #rosin #review #cannabis #hashrosin #terpenes #hashhead #solventlessordie #terps #710 #dabtime #extracts #soilbuilt #Solventless #extract #solventlessconcentrates #concentrates #puffco #proxy #puffcoproxy #NCdabs #ncrosin #HREAM #hash #terps #rosinordie #hashish #hashishrosin #boogers #coldcure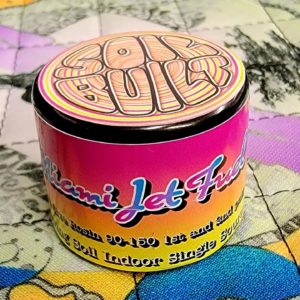 🧊💧#️⃣ ❤️
Stash - Opinions - Logbook
Learning along the way
Instagram: https://www.instagram.com/nc_rosin_reviews/
Advertisements