Hash Review: Zkittlez Rosin by WCA x The WaterBoyz
Zkittlez
Lineage/Genetics: Unknown x (Grape ape x Humboldt Grapefruit)
Original Breeder: Terphogz
Grower: The WaterBoyz
Processor: West Coast Alchemy
Terpene Profile: Unknown
WaterBoyz Zkittlez Rosin Review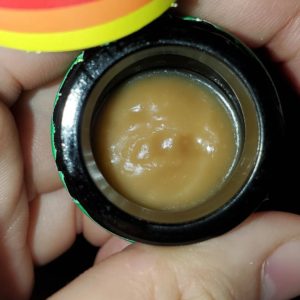 @westcoastalchemy2.0
@thewaterboyzz710
.
Smells like sweet fruit candy with faint notes of lime and pinesol. Zkittlez terps might be my all time favorite flavor when it comes to cannabis, but it might also be a conditioned preference because the real thing that keeps me going back to Zkittlez is the hit and effects.
.
If there was ever a dab that was the essence of smiling and laughing, for me it's Zkittlez. This stuff makes me just randomly cheese super hard with a face ripping grin when it hits me fully about 10 ish minutes after taking the dab. I find everything to be happier and funnier. This strain also seems to deliver enough relief for my chronic back pain without having me laid out on a couch.
.
Figured I'd start the rosin reviews with a strain and brand many are familiar with as a control for the first. I'm wishing this jars terps were slightly louder, but I'm not ever complaining about having Zkittlez in my head stash, as one dab of this erases anything but positivity in my brain.
Advertisements