Devoted is the best restaurant in Stillwater, Oklahoma
I recently spent a week in Stillwater, Oklahoma as a Cowboy Cup judge. I saw a lot of cool stuff in that town but the thing that impressed me the most in the allegedly still backwater middle of America was without a doubt a little noodle and dumpling shop in the back of an Asian grocery store called Devoted. 
Stillwater isn't that backwater. As Cowboy Cup founder Daniel Lewis likes to remind visitors: "We have three Walmarts." I've been to some backwater places and three Wally Worlds is orders of magnitude "better" than three hours away from Wally World
Stillwater, Oklahoma is on the map – so it's only natural that its best restaurant be showcased.
What is the best restaurant in Stillwater?
Featuring rustic decor and a single table with seven seats and a thirteen seat bar around a bustling ramen bar, this twenty seat restaurant always has a line. Devoted is a diamond in the rough – a needle in a haystack if you will. Something you need to read about and plan a trip to experience. Time the trip with The Cowboy Cup and I promise it'll be a merry ol' time.
On my first visit, my group managed to get the table before the dinner rush. When the group decided on trying Devoted, it was presented as a "hipster ramen" spot. I've been to plenty of those. This is the best one yet.
The menu is simple: a two-sided thick stock paper.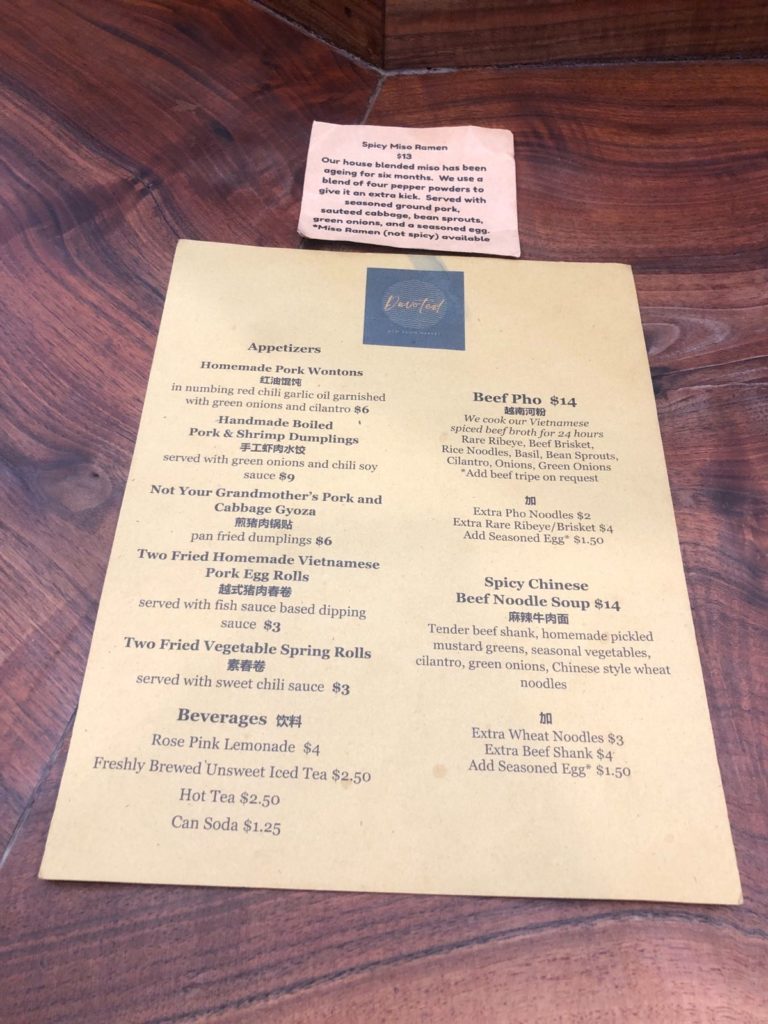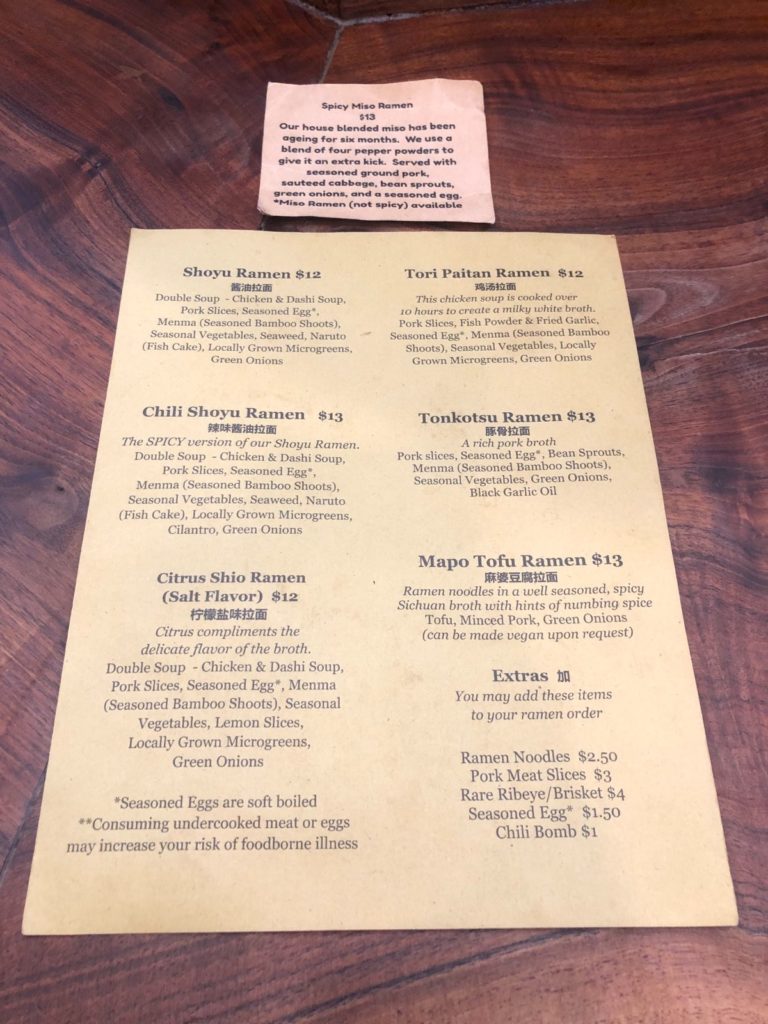 They have the spicy beef noodle soup – mala nurou mian. Five of the Chinese character I can read without the assistance of the Goog. So I ordered it. I even convinced my fellow Ganjier Alex to try it.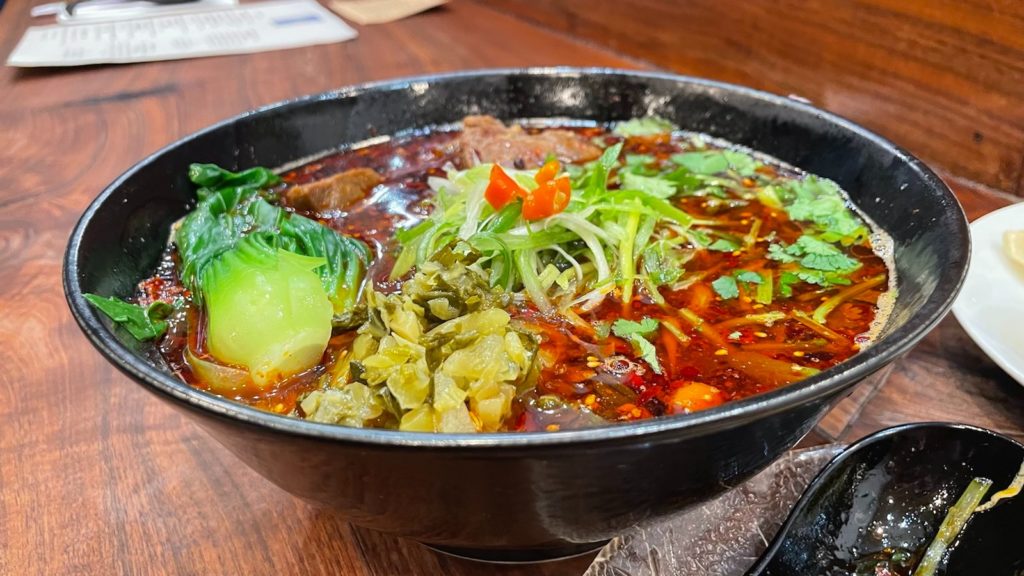 Shoulda warned him how spicy it would be…
It was so good that I ordered the same thing the next time I went.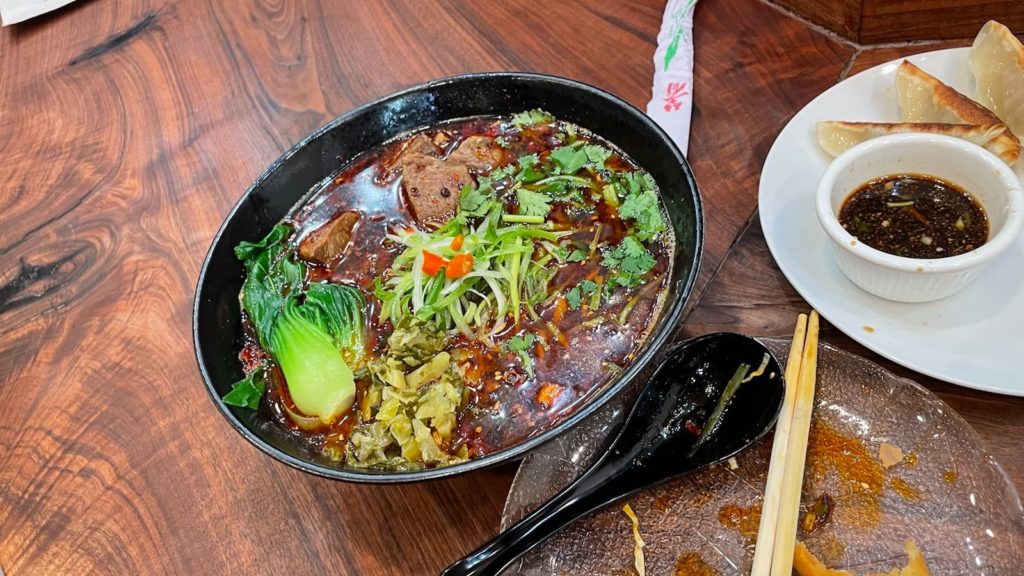 That third time, I went on a date with my partner and it was actually our second attempt. In between, on the second trip – we saw a line that looked too long for us to bear – so we left and went elsewhere. I guess you could say our devotion was tested, and we wavered. #ShouldaWaited
So the next time we arrived when it opened with the plan of being the first in line – but weren't early enough to claim that honor. We did order a bunch of appetizers though… fo' the 'gram
Homemade pork wontons came in the same soup as the spicy beef noodle soups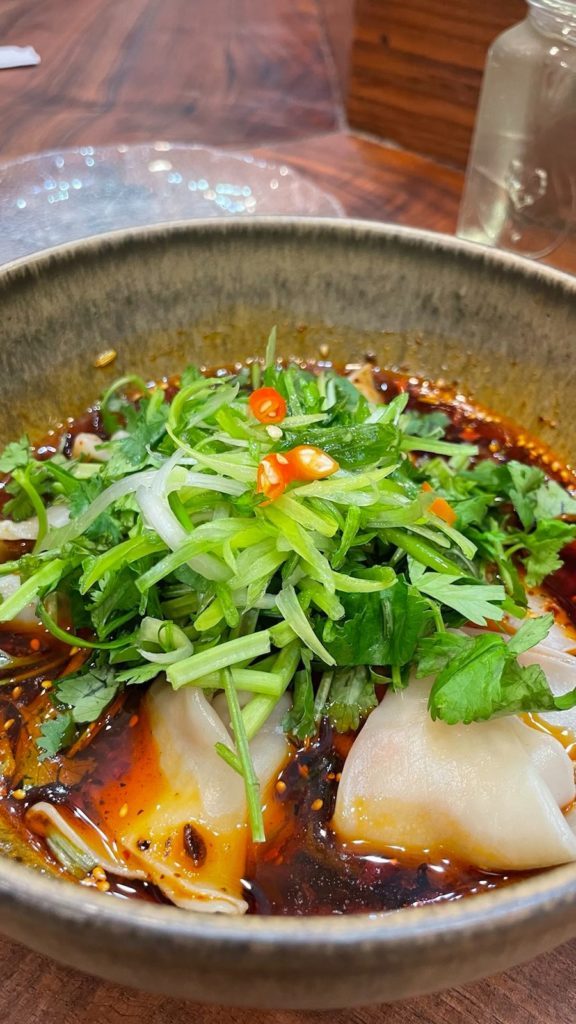 Look at that goodness.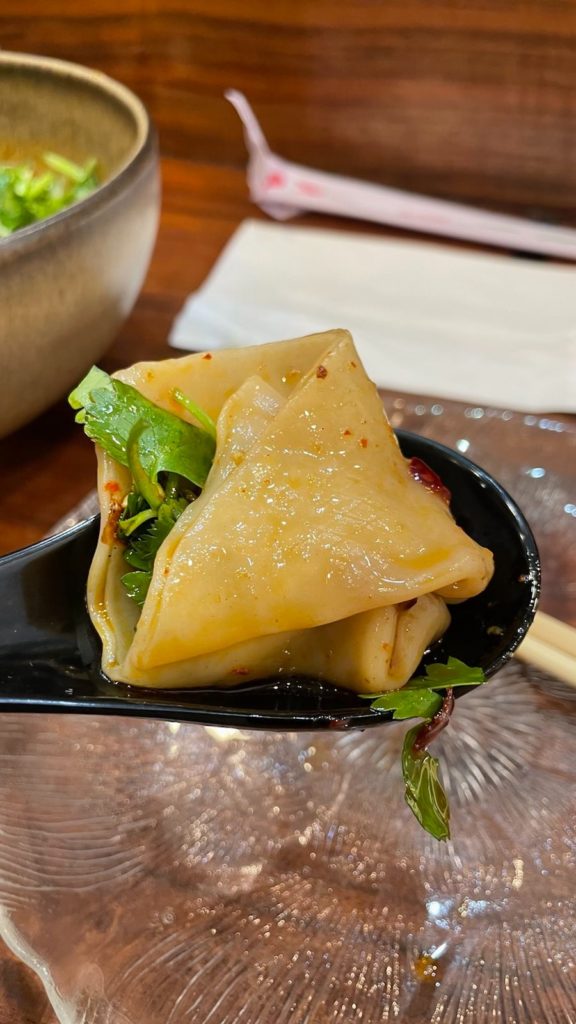 Spring rolls were cronchy.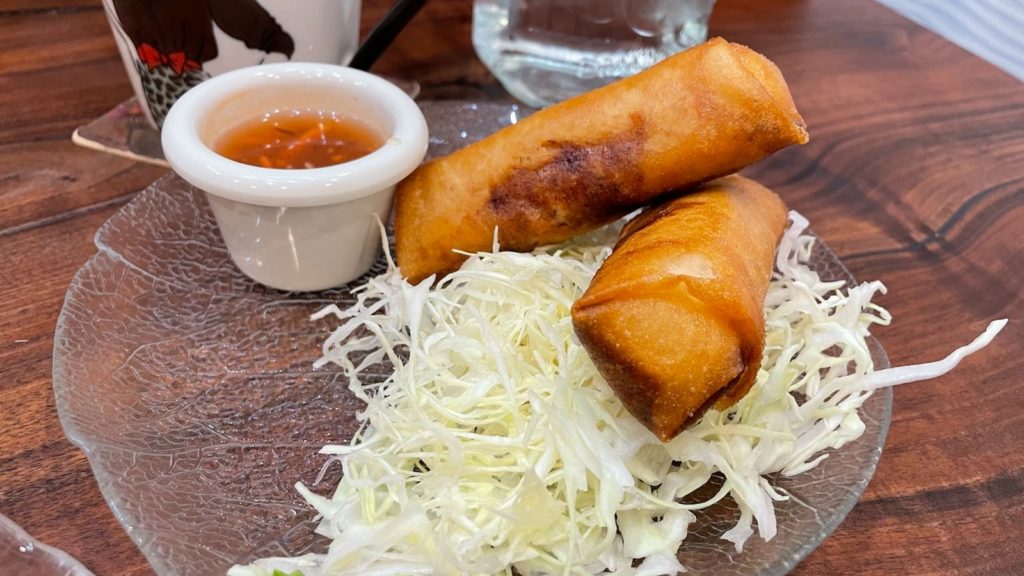 The fried dumplings were perfectly fried – good ol' potstickers. Panstickers? Gyoza.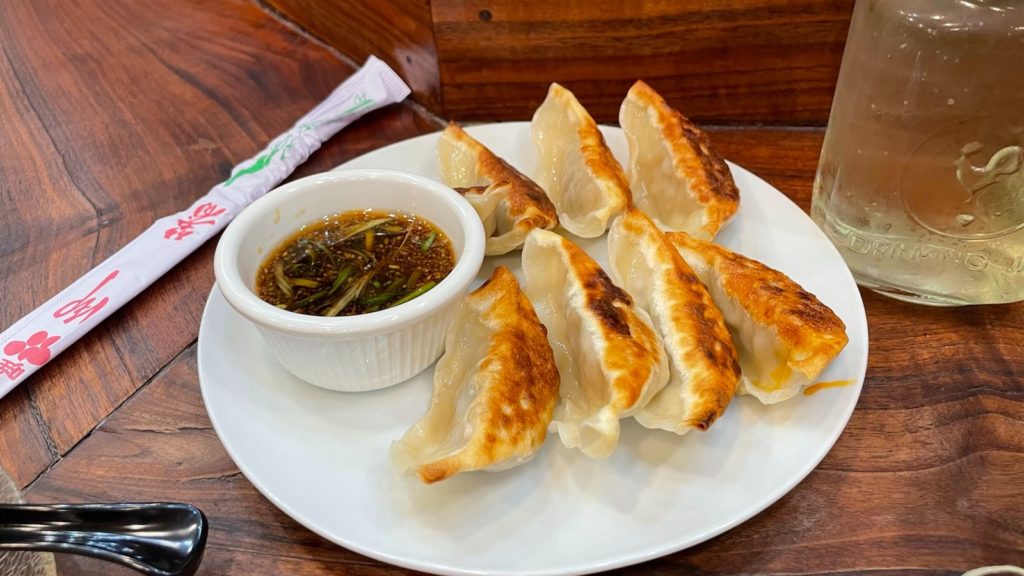 The boiled dumplings were plump and a little juicy.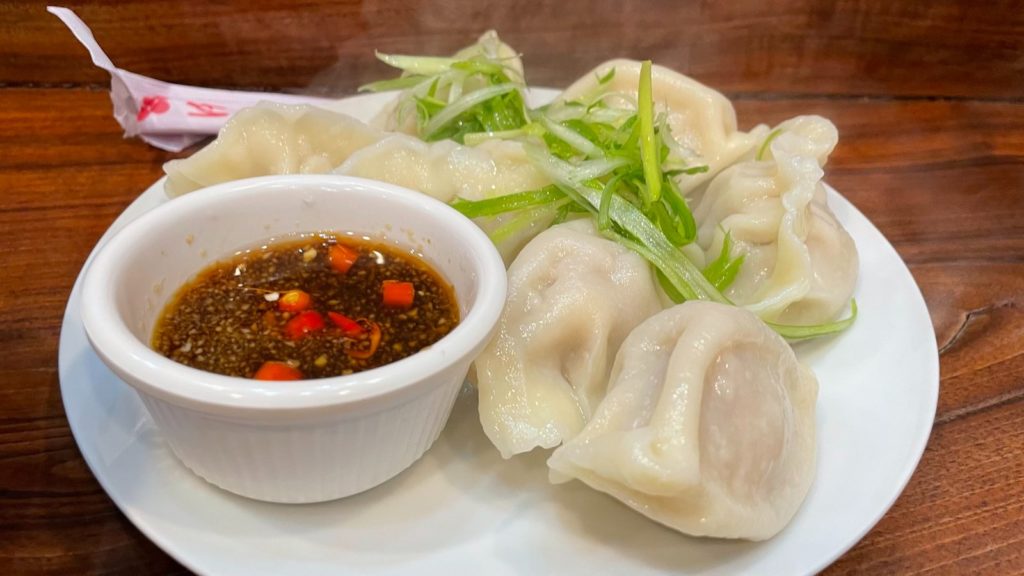 The dipping sauces for each of the items were different – and cross dipping is a further exploration of flavors. 
The chicken paitan ramen was a next level chicken bone broth. The promised Chicken soup for the soul from the book.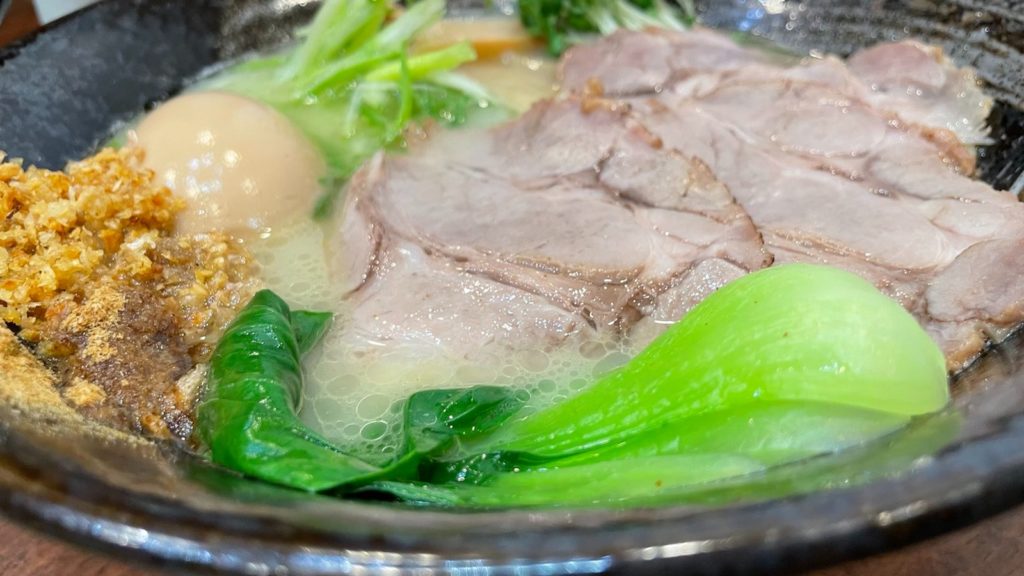 Enough about the food. I'll note that the ambience is spot on. Devoted is small yet bustling and really something different to some onlookers – yet something refreshingly familiar to others.
Absolutely worth the drive all the way from Houston.
Oklahoma's best restaurant to go to while high af
#1: Devoted
When Oklahoma goes rec on 12/8/22 – any of-age visitor will be able to smoke a joint or a bowl outside after putting their name on the list and await their seat at the table in style.
Oklahoma is one of two states where you can smoke weed anywhere you can smoke cigarettes. Normalization is happening in this state, and good food can be found wherever good weed can be found. So grab some of Oklahoma's best cannabis and smoke up then eat at Devoted. 
It's the dankest in Stillwater if not the whole state of Oklahoma.
Check them out @devotedstillwaterok on Instagram.
Protip: They are celebrating their one year anniversary and are giving away Devoted 1 year anniversary stickers if you ask.
PS: My tip to any good restaurant that will become a smoke and munch destination? Set a designated smoking area away from the entrance so it doesn't bother your 420 unfriendly guests.
Advertisements