Grinder Review: Wood GR8TR by RYOT
This unit had two items I hadn't ever seen in a grinder before: wood and a non screw top for the ground flower chamber. It's more like a yankee candle wood top than anything else I've ever experienced in my life – except it feels sturdier.
Brand: RYOT
RYOT Wood GR8TR Grinder Review
You know how most grinders look very obviously like grinders? The Wood GR8TR looks like a covered candle or something you buy at Bed Bath and Beyond (RIP) – but not from the Beyond section.
Pros:
Blackened glass for the ground flower
Allows you to easily knock on wood at seshes
Cons
You might eventually smoke some varnish
Wood and varnish smell enters the weed
Conclusion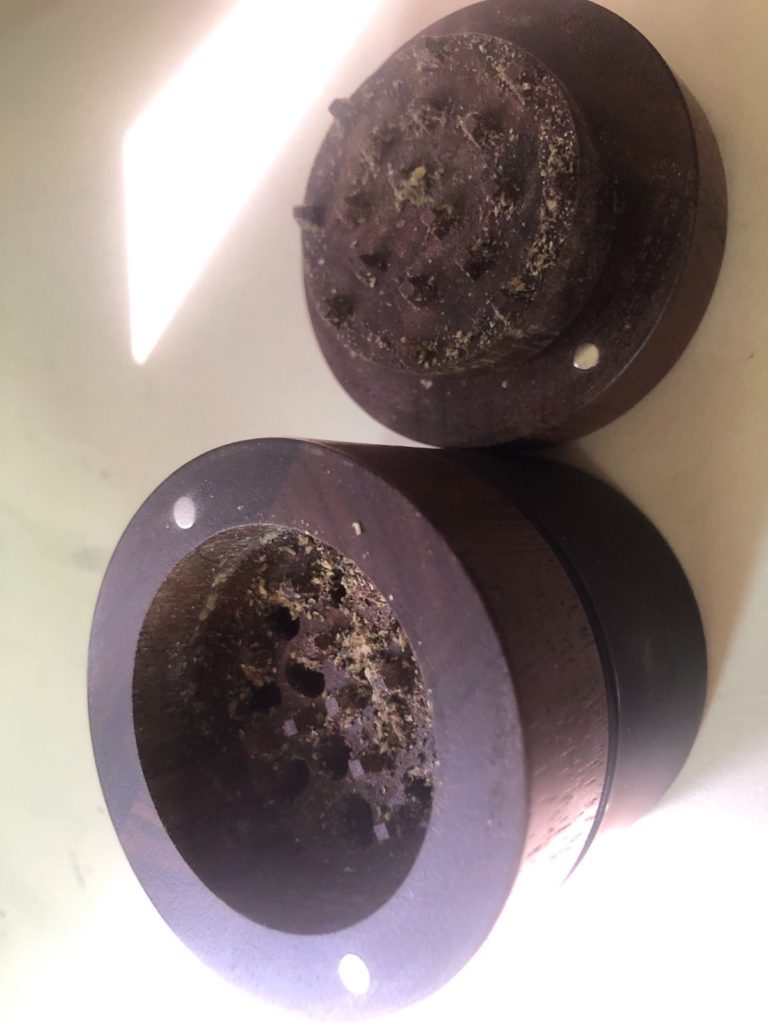 I ended up using it as an ash tray. I wouldn't grind anything in here because too much stuff gets stuck and when it gets unstuck, it tastes like stuff I don't want to be smoking.
If you want to buy this Wood GR8TR beautiful piece for the aesthetics, check it out:
Advertisements