Hash Review: El Cubano Piattella by Immortal Hashery
Live from the Staircase Reviews – Ep. 20 – featuring @immortalhashery33 — El Cubano Piattella —
Lineage/Genetics: Cuban Black Haze x Wilson
Original Breeder: Masonic Seed Co
Grower: Unknown
Processor: Immortal Hashery
Terpene Profile: Unknown
El Cubano Piattella Review
Piatella, the Cuban hash known in Barcelona, Spain, offers a unique and exceptional way of washing and curing hash. @immortalhashery33 version of El cubano . The concentrate has an aroma and taste combining elements of Cuban black haze and Wilson papaya. This create a distinct and memorable flavor profile. What sets Piatella frozen bubble hash apart from other varieties is its lingering flavor. When consuming it, I experienced a medium level cerebral high with intense headiness that kicked in immediately.
The resin structure of this hash exhibited an aged frozen appearance, reminiscent of the color of white Parmigiana Reggiano cheese. Immortal Hashery, made an appearance and provided insights into the process of creating this particular form of hash.
Overall, I found the Piatella hash to be worth the experience, particularly due to its effects and body high. The memorable nose and palate further enhanced the overall experience. A special shoutout goes to Immortal Hashery for the contribution. 5/5
.
.
Letmeseewhatusmokin Ratings
5- perfect smoke, appeal, effects, nose & palate
4.9- 4.5 —- close to perfect but not quite/
4.5-4- good but not close to perfect
4-3.5 — reasonable for ticket – room for improvement
3.5 – 3 – still reasonable, might be attracted by two – three things on the cultivar ..
3- 2.5 – needs work work work – (Rihanna voice)
2.5 – 2 – 1 — needs to be revamped or probably should be cut off
This review provides information and education about cannabis without promoting or selling it or any related products. It is based on my personal experiences, opinions, and observations, and should not be seen as a recommendation or endorsement for using or buying cannabis or cannabis-related items.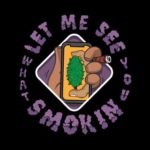 Check out more reviews by @lms1__186 on Instagram and Social Club! (https://www.instagram.com/lms1__186/) Also https://www.instagram.com/lms2__186/ for the backup.
Social Club: https://www.socialclub.cc/user/letmeseewhatusmokin/
Advertisements