Strain Review: Bear Claw by Kush Co.
@kushco3
Bear Claw strain
Lineage/Genetics: Unknown
Oriignal Breeder: Unknown
Grower: Kush Company
terpene Profile: Unknown
Bear Claw Cannabis Cultivar (Strain) review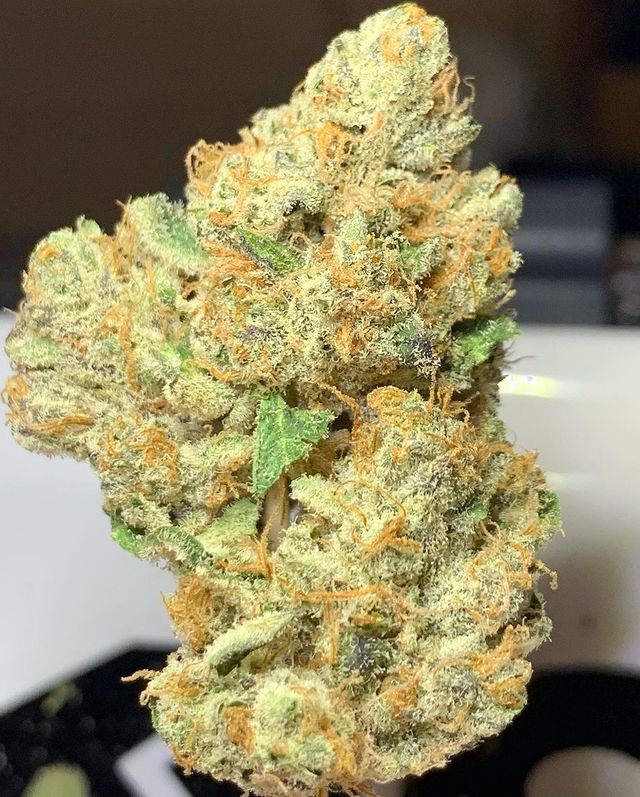 Thc: 35.00%
CBD: 0.01%.
Hope everyone is having an amazing weekend! I missed out the Monte Carlo Kush so I was determined to get this new drop.
This April 18th 2022 jar comes with 1 monster 2 medium & 2 small size nugs, beautiful light green & purple mixed buds, covered with super frosty trichomes with long head, the buds are dense yet easy to break apart, slight leafy and organic appearance, bushes of short light brown pisitil, the buds are perfectly cured and it's sticky and greasy to my fingers. it was hand trimmed with love.
Aroma wise, First impression on the nose is it's chemical pungent and 🌲 OG base, 2nd sniff reveal its sweet creamy ⛽️ and earthiness as well as 🍋 peel and sour 🍑 on top, after grinding the 🌲 and sweetness really pops. This thing is freaking loud!
Smoked 0.4g with my bubbler. The burn is slow and the smoke is potent and hits me right away, the smoke is sweet and can definitely can taste the pine after exhale, a very clear and focused euphoria high kicked in right away. This is a not a couch locker for me but pain relief is on point. The ash are mostly white with salt and pepper on the side.
Overall I like this strain! You can tell it's typical kushco quality and how they always took their time cultivating their amazing flowers, healthy and organic flower means everything! the high is really heavy and enjoyable and it's a good indica dominant suitable for nighttime usage.
recommended for all OG Kush lovers
#eurphoric #creativity #painrelief #420 #cannabislife #californiabag #socalcannbis #sgvweed #sgvcannabis #kushco #bearclaw
Advertisements