Strain Review: OG x OGKB by Fig Farms
@fig.farms
OG x OGKB Strain
Lineage/Genetics: OG Kush X OGKB
Original Breeder: Unknown
Grower: Fig Farms
Terpene Profile: Unknown
OG x OGKB Cannabis Cultivar (Strain) Review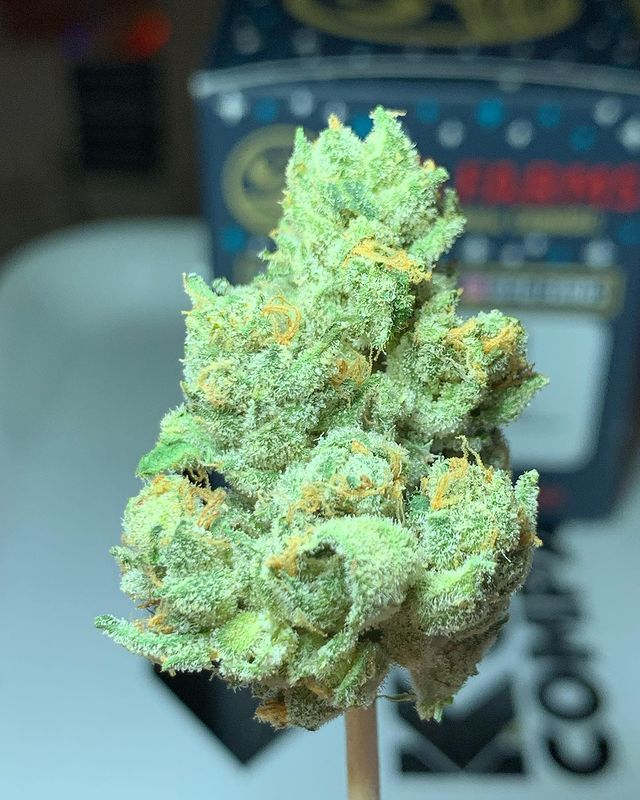 Thc: 33.09%
Quick edit! I picked up this jar after hearing the recommendation from our one and the only @cholostoner77, thank you for the rescue, again!
This August 2nd 2022 jar comes with 2 large 2 medium & 2 small size nugs, beautiful light & dark green mixed buds, covered with super frosty & intact trichomes, the buds somewhat dense and spongey, slight leafy and organic appearance, bushes of short amber pisitil, the buds are perfectly cured and it's sticky and greasy to my fingers. it was hand trimmed with love.
Aroma wise, First impression on the nose is it has lemon clean product pungency, sour and musky OG base, 2nd sniff reveal its sweet creamy ⛽️ and earthiness as well as dried 🍋 peel on top, slight minty. after grinding the fruitiness and sweetness really pops. This thing is freaking awesome!
Smoked 0.4g with my bong. The burn is slow and the smoke is potent and hits me right away, the smoke is smooth, taste lemon & earthy, my eyes felt lazy body felt relaxed then euphoria high kicked in all in a quick fashion. This is a couch locker for me and the pain relief is on point. The ash are mostly white with salt and pepper on the side. The high is heavy and enjoyable and it's a good indica dominant suitable for nighttime usage.
Overall I like this strain! Classic aroma and wonderful appearance. You can tell it's typical fig farms quality and how much TLC they've put into these, healthy and organic flower means everything!
Now Tier 1 top shelf quality at tier 3 price? Come on now! That's WFTP spirit right there!
recommended for all OG Kush lovers
#eurphoric #creativity #painrelief #weedporn #420 #californiabag #socalcannbis #sgvweed #sgvcannabis #canabislife #figfarms #OGxOGKB
Advertisements