Strain Review: Bubblegum OG from Medmen
Bubblegum og
Indica hybrid
Lineage/Genetics: Bubblegum x OG Kush
Original Breeder: Aficionado Seed Bank
Dispensary: Medmen
Bubblegum OG Strain Review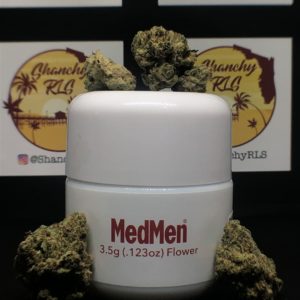 Recommended time of use: Night time or late afternoon, as this one will have you like a baked potato, or my bed was just way too comfortable.
Head: This strain creeps up on you very quickly and before you know it, your eyes are drooping low, and become very heavy.
Body: a pretty strong body sedative as it eased my spasms, it gave me a very enjoyable and relaxing high, which allowed me to get a goodnights sleep. If you have RLS you know how rare that can be.
Creativity/talkative: Not very talkative or creative, but then again I'm not very talkative at times, specially at night, living with RLS I need to have a very strict sleeping schedule, and when I have my bad spasm days everything is a shit hole.
Hunger: This strain gave me slight hunger, which allowed me to actually go to sleep comfortable and with a nice full satisfied belly. 🙂
.
.
.
.
.
.
#restlesslegsyndrome #sunshine #cannabis #sunshinecannabis #sunshinestate #medicalmarijuana #marijuana #mmj #florida #miami #miamibeach #miamiweed #review #weedreviews #indica #sativa #hybrid #cbd #cannabinoid #thc #flower #instaweed #pictureoftheday #picoftheday #photooftheday #frosty
Advertisements