Strain Review: BTY OG by Fresh Baked
@fresh_baked__ @slavery_baker @nathanavila
Fresh baked
BTY OG strain
Lineage/Genetics: Unknown
Original Breeder: Unknown
Grower: Fresh Baked
Terpene Profile: Unknown
BTY OG Cannabis Cultivar (Strain) Review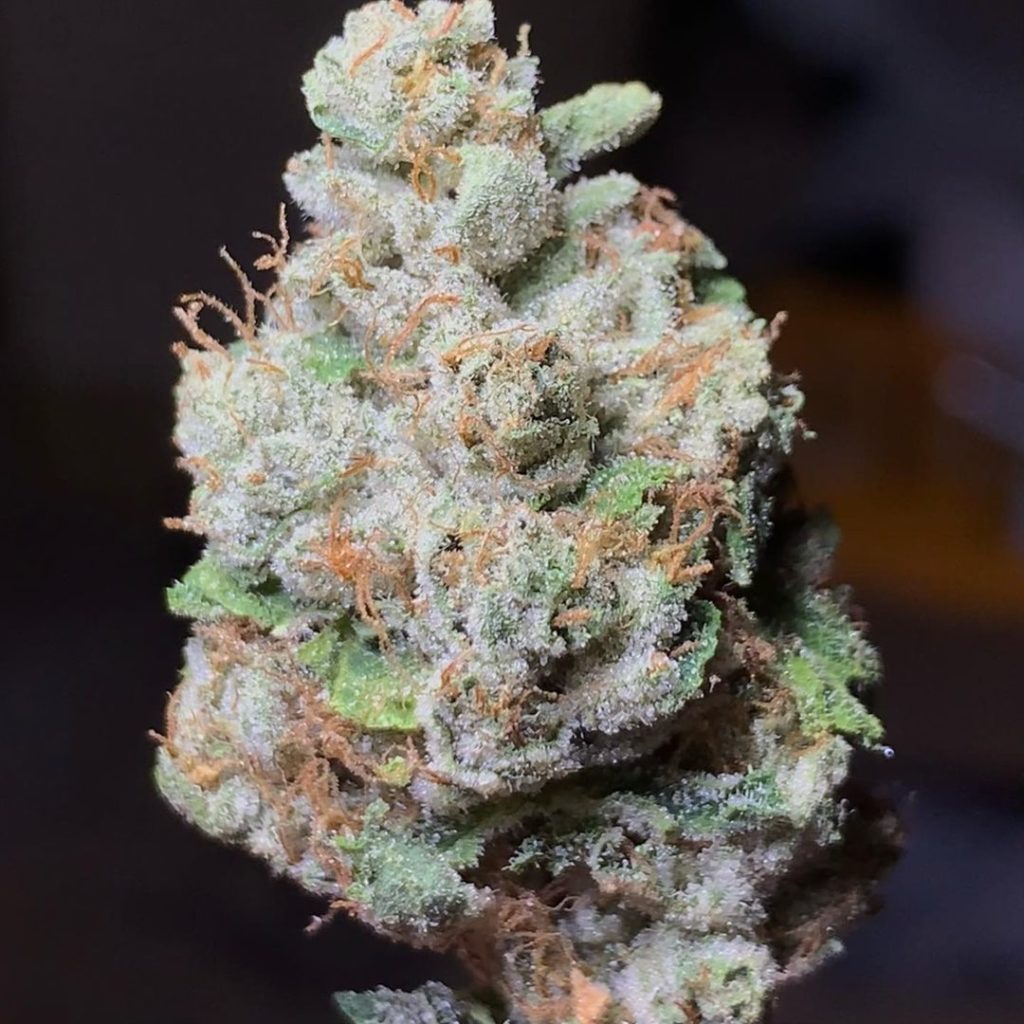 This April 11st 2022 jar (4 days fresh) comes with 2 large & 1 medium size nugs, beautiful green covered with super shiny trichomes, long brown pisitil throughout the nugs like most of the classic OG Kush strains, the buds are super sticky & dense (more dense than Yoda OG) definitely hand trimmed with love. Cured to perfection as the moisture level is just right.
Aroma wise when I first open the jar I picked up tons of classic OG nose 🌲 🍋 and super earthy! The aroma is very similar to Yoda OG but more earthy skunky and woody. This thing is loud AF, it also doesn't have the typical fresh baked veggie layer marks this is a pure OG for me. After grinding the woody & earthiness got magnified 💯 and perfectly balanced with the the pine and lime.
The burn is super slow and is white ash gang 100%. the smoke is very pleasant and potent, it didn't make me cough right away but 20 seconds after the hit I coughed a lil as the potentness kicks in. It taste like lemon while is super piney and earthy, it hits my lung right away and the warm buzz spreads. Head change is not immediate but creeps up within 10 mins after the hit. the high is very clear euphoric and heavy to the body! Pain and stress relief is on point but not couch lock nor feeling lazy. Creativity level is enhanced 100, perfect for song writing and composing as I do have a very clear mind, the high lasted a good 2 1/2 hours for me.
Overall I like this strain a lot! It's awesome aroma beautiful look and promising effect, the high is really enjoyable and it's a good 50:50 hybrid suitable for most situations. I recommend this strain for all OG Kush smokers during anytime of the day usage and creative projects (don't get me wrong this is heavy AF so it's a night time strain for low tolerance users).
Million thanks to @cali_bud_reviews for introducing this brand to me and so far I loved everything I've tried! Check him out for the best honest review!
#eurphoric #creativity #painrelief #weedporn #420 #californiabag #socalcannbis #sgvweed #sgvcannabis #longbeachfarmers #freshbaked4life #teamfreshbaked #canabislife #btyOG
Advertisements