Strain Review: Bubbles by Fresh Baked
@fresh_baked__
@slavery_baker @krd_inc
Fresh baked
Bubbles strain
Lineage/Genetics: (soup x zkittles)
Original Breeder: Unknown
Grower: Fresh Baked
Terpene Profile: Unknown
Bubbles Cannabis Cultivar (Strain) Review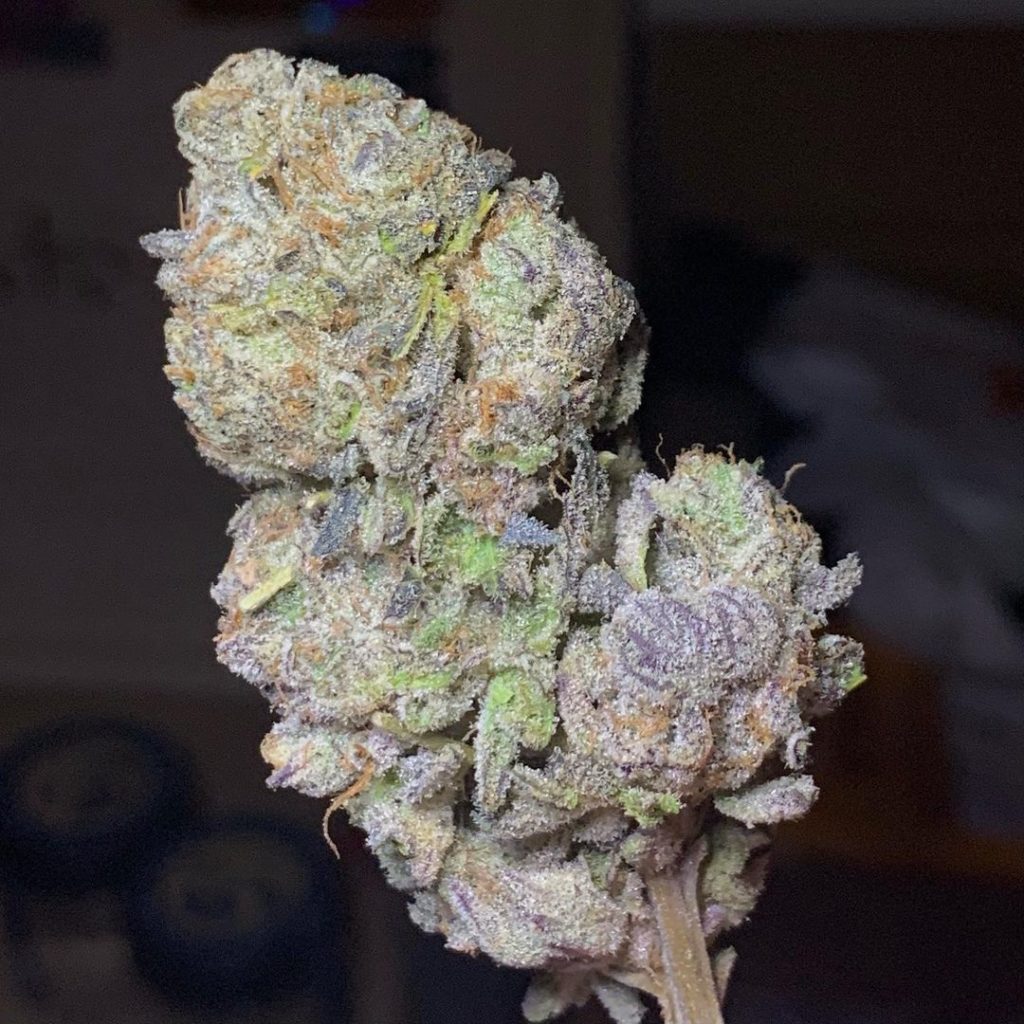 Thc: 35.84%
Total cannabinoids: 42.09%
Happy 420 family! What you smoking on this lovey day?
This March 31st 2022 jar comes with 1 monster (3.08g) nug and 1 medium size nug. I'm always lucky with fresh baked jars! I'm not a big nug hunter but a 3g monster nug sure dropped my jaws. The buds are beautiful light and dark green mixed with some purple tips with a nice frozen finish, covered with super shiny frosty trichomes, this strain has awesome structure, bushes of short light brown pisitil, the buds are perfectly dense yet not hard to break it up. Trichomes coverage is insane making it very sticky, it was hand trimmed with tons of love. Cure to perfection, the nug appearance for this strain is exceptional.
Aroma wise It does have the typical fresh baked veggie layer, on the second sniff i got more of the hops garlic funk &⛽️ with slight apple peel and sour peach, it's very unique and hard to describe but it's like a perfect mixture between Versace and apple fritter, It's definitely sweet, few more sniff the earthy and gassy & sweetness become more pronounced, after grinding the fruity tone became more apparent.
The burn is slow and the smoke is very potent and hit real hard, I coughed right away, the taste is very earthy and sweet with some fruitiness on the exhale. the high is very euphoric and uplift for me. It helped with my anxiety. The pain relief effect is on point as when I raise my arms it was light as feather 😂 but not enough to couch lock or make me feel too lazy to get things done.
Overall I like this strain a lot! It's offers unique aroma beautiful look and promising effect, the high is really enjoyable. I think it's a good 60:40 indica dominant hybrid suitable for anytime of the day. It's sweet but not that cakey and and the smoke profile is similar to Versace and hits just as hard. I recommend this strain for all OG Kush smokers during anytime of the day usage and creative projects.
#eurphoric #creativity #painrelief #420 #cannabislife #californiabag #socalcannbis #sgvweed #sgvcannabis #longbeachfarmers #freshbaked4life #teamfreshbaked #freshbakedbubbles
Advertisements