Cultivar Review: Pre-64 Runtz by Pax Genetics
Pre-64 Runtz – @paxgenetics
Nose: Sweet, candy, creamy, fruity (tropical), zesty, gsssy/fuel
Inhale: Soapy, spicy, creamy, sweet, doughy, candy, fruity, cakey
Exhale: Sweet, candy, soapy, diesel, woody, nutty
Lineage/Genetics 🧬: Gelato 33 x Zkittles
Originally Bred by: Purple City Genetics @therealpurplecitygenetics
Cultivated by: Pax Genetics
Terpene Profile: Unknown
Pre-64 Runtz Cannabis Cultivar (Strain) Review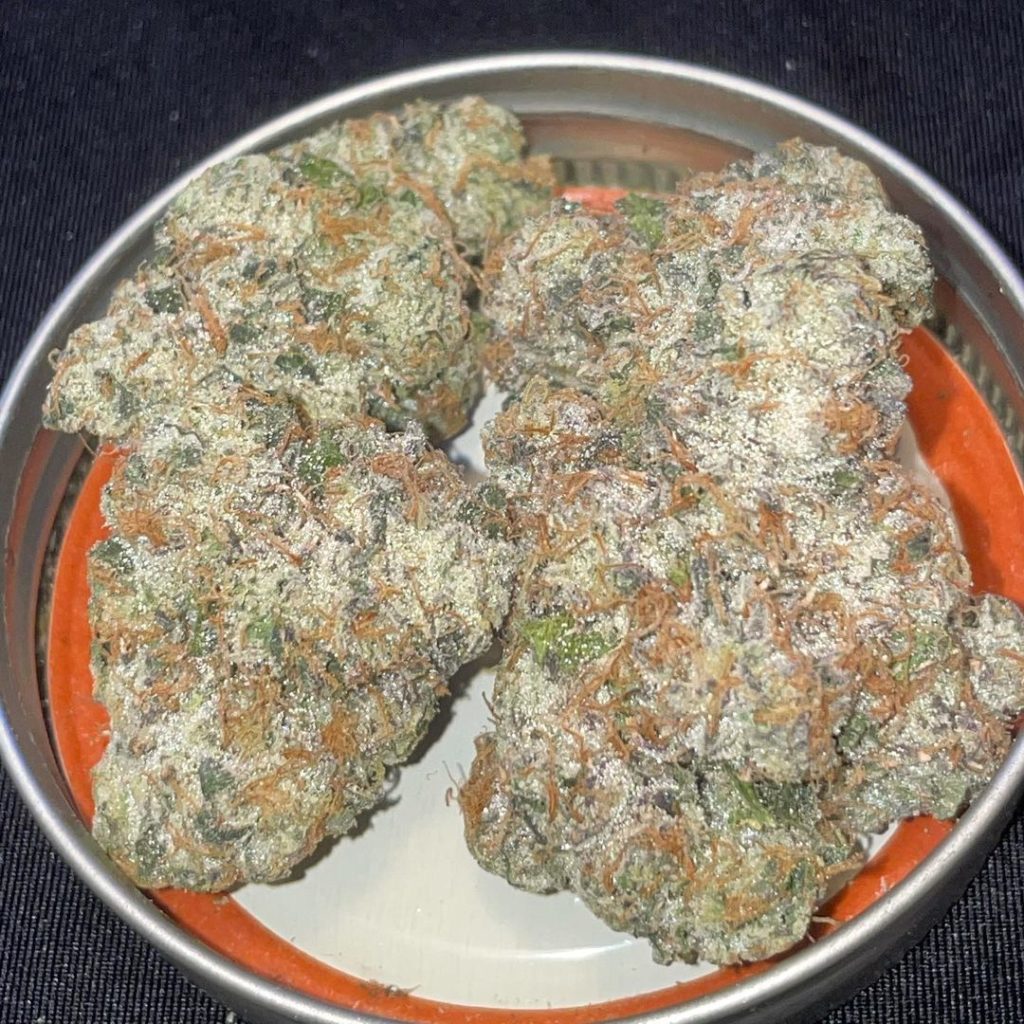 Hey what's up everyone? I hope you all are enjoying this gloomy weekend as winter approaches. Today, I have the fourth and final segment to conclude the series of reviews I've been doing for Pax Genetics. What's on the menu you may ask? How about some Pre-64 Runtz that were originally bred by Purple City Genetics, the same ones who bred the Gushmints I previously reviewed. Allegedly, and forgive me if I botch this, but this particular cut comes from from the original Runtz breeding projects held during the pre-"Prop 64" era. Not only did I have my eye on this one ahead of time but Pax raved about this particular one a lot when we met up. Featuring a cross between Zkittles and Gelato 33, Runtz has inevitably become a household name over the past few years. Unless you've been living under a rock during this period, you probably have tried this cultivar and know firsthand that, when it comes to weed, the word Runtz and candy are synonymous. With that being said, I was curious how this Pre-64 cut would differentiate from the other offerings of Runtz I have previously tried. Let's waste no more time and get into the facts!
Similar to the last three cultivars I reviewed from the care package, the Pre-64 came wrapped up in a sandwich bag and was included in the big mylar bag branded by Pax. The second I opened up the bag I was hit with a sweet creaminess presenting an even mix of fruitful flowers and candy. Right from the jump I honed in on those super savory Zkittles notes popping out of the lineage.
To add to that, the large nugs that made up the quarter were aesthetically magnificent. The first thing that caught my attention was the blinding white triche coverage that swelled up on each nug. Furthermore, this cultivar possessed a pale to lime green complexion with noticeable spots of violet that could be made out better when under the mag jar. I could tell before I even before taking the nugs out of the bag this was going to be favorable as kief shavings and oily residue stained the bag. True to that claim, each one had a dense, sticky interior that was a burden to break into. Upon breaking into one released a zestier, more pungent fuel-like aroma. This retained a candy-coated back end similar to a rainbow lollipop. The best way to describe aroma this would be a concoction of farts and sweet cream. As mentioned, the buds were a struggle to finagle due to their stickiness which made the grinder come in handy. I wouldn't say this yielded the best upon break up although there wasn't much other choice as breaking up by hand took hours. The sweet gassiness of this cultivar was exemplified in full effects during this stage. When I went to take a dry pull of the joint it gave me impressions of creamy, soapy terps with a looming undertone of floral that was extremely indicative that I was smoking "real" Runtz.
When I sparked the Pre-64 Runtz in an Element paper, the initial inhales were incredibly soapy. Immediately, the entire inside of my mouth tingled after the first couple of pulls. After a few second's delay a mix of creamy candy with a peppery spice came about. On the way out, I retained the soapy taste as the smoke exited my lungs that followed with a super sweet candy backend. This sweet taste exhibited on the exhales was like mixing together cake frosting with sour candy. At one moment your taste buds are dancing with joy and the next one you feel like your mouth is getting rinsed out by a bar of Irish Spring.
Through a 1/4 of the way in, the gassiness from each pull started to get to me. In my opinion, this was a lot more of a "lung jerker" than most previous offerings I've had of this cultivar. The inhales I felt lost a little bit of edge from the soapiness the closer I inched to the midway point. At this point, I noticed a doughy taste that blended in perfectly between those creamy z terps. The first half of the sesh nothing came up short on the flavor and I felt a little power from this cultivar as well. The burn was perfectly even neither going too far nor too slow as a lighter grey ash ensued. This also drew a fat, black resin ring that stained up the outer walls of the joint. Moving into the second half of the sesh, I still pulled in a heavy taste of sweet dough and cake terps. While I still honed in on a bit of soapiness on the inhales, the exhales exhibited a faint nuttiness beneath the creamy terps on the release. This still managed to tickle the tongue while the sweet aftertaste left a subtle smoothness. I didn't notice too many other changes in flavor as those soap terps I've raved about continued to be impressionable even later on in the sesh. Personally, I thought this cultivar stood out in comparison to the other 3 offerings received with its complex terp profile and above average potency.
The medicinal effects provided from the Pre-64 Runtz hit steadily around the midway point in the sesh. This began with aggressive sedation that slowly worked its way from my head down through my shoulders and upper body. Additionally, my head felt very stuffy and pressured which a clouded train of thought. In my opinion, the first impressions of this high was that it was both powerful cerebrally and in attacking the body. Over the course of the next 45 minutes or so, the relief created within my upper body had reached it peak. I also noticed a tingly feeling in my legs too that made it more difficult than not to keep mobile. While I was a little extroverted under the influence of this cultivar I didn't find it difficult to carry on a simple conversation when provoked.
My overall state of mind was put at ease and this helped put me in a cheerful mood, dissipating the day's problems afterwards. Within an hour into the initial onset of effects, I felt extremely clouded and a bit fatigued. This didn't necessarily make me sleepy although I did let out a yawn or two deep into the effects. When it was all said and done the effects this cultivar provided lasted an upwards of two hours which caught my surprise given this cultivar isn't necessarily known for dominant potency levels. All in all, I really enjoy the high this one brought especially on those more laid back days where the agenda wasn't cranking as much.
After having a chance to try the Pre-64 Runtz that was cultivated by Pax Genetics, I can easily say this one stood out the most. That's pretty impressive since the other three offerings held their own and displayed likeable features, respectively. To start off, the features and aroma this cultivar gave out upon first impression were marvelous. From big, sticky buds to a nose that was sweeter than candy with fuel-like terps gave me the urge to light this one up before I got the chance to take it out of the bag. Next off, the terp profile the Pre-64 possessed will inevitably appeal to any candy smoker out there. It is also gassy enough to make those who tend to shun candy a believer. I know it did this with Jewswhoinfuse. In addition to this, the potency this one provided was above average given this cultivar's nature. To cap it off, the effects hit fairly hard and were ideal for a lazy day or nighttime use. This helped particularly well with my anxiety as well as stiffness in my middle-to-lower back that had been flaring up as of late. Overall, it was safe to say this checked off most, if not all, of the boxes in my book. I wanted to take this time to thank Pax for hooking it up with these outrageous flavors and allowing me to showcase them for review. I believe I will have more in the works from him coming soon!
Advertisements