Hash Review: Rainbow Guavaz #4 Live Rosin by The Real Cannabis Chris
Rainbow Guavaz No.4 Live Rosin
Reserva Privada 9 out of 36
Lineage/Genetics: Unknown
Original Breeder: Unknown
Grower/Processor: The Real Cannabis Chris
Terpene Profile: Unknown
Rainbow Guavaz #4 Live Rosin Review
@therealcannabis_chris is Known to be a High Ranking Competitor at many famous Hash Competitions including @kingofzhill & @theegoclashinvitational . Today we take a Look at his Rainbow Guavaz4, Private Reserve Batch of Live Rosin.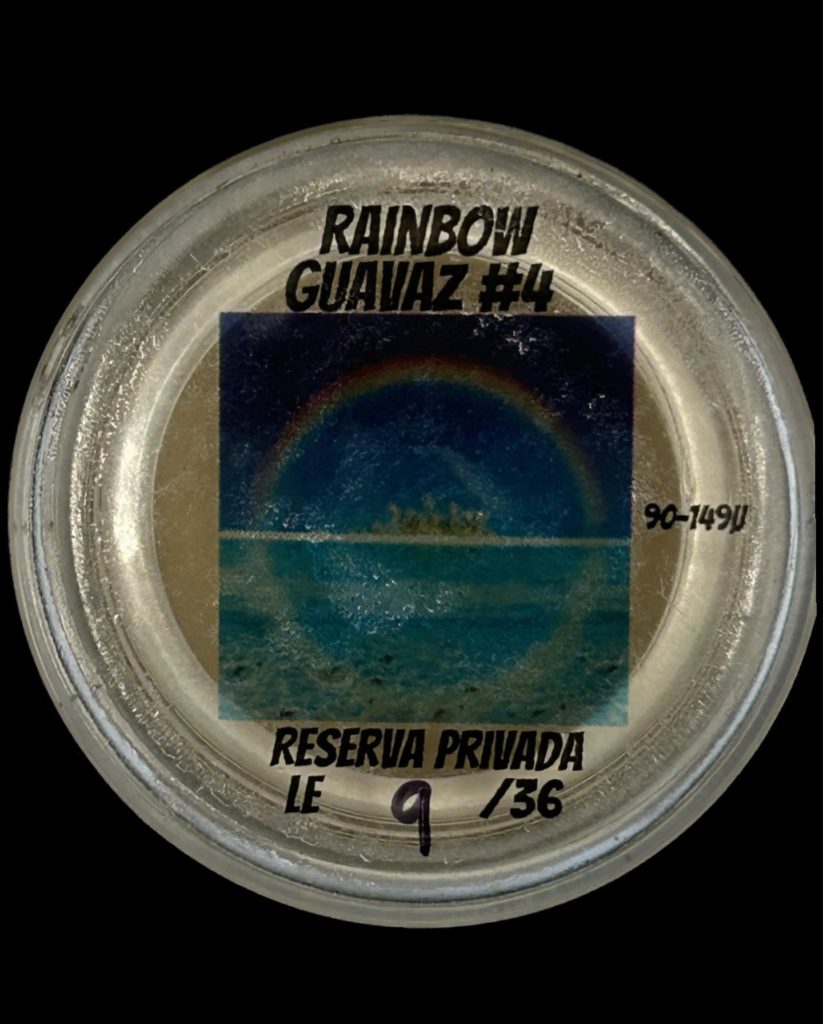 The Jar consists of a warm yellow-white creamy golden spread. The surface is waxy smooth & sparkling clean. Working out a dab reveals a smooth creamy consistency with a semi-saucy stretch. Easily workable matter but still partially viscous. As it sets to room temperature, the greasy sauciness increases ever so slightly but stays pretty consistent in texture. Sharp lime, lemon, & orange citrus rainbow candy terps mix with the gassy pungent pine & rubbery fuel 🌈 Z. Heavy pinesol. A floral musky creamy funky background combines w/ sours, grape & sweet mango guava melon strawberry tropical citrus & herbal zest. The dab out the @puffco was smooth, clean & tasty, with heavy gas pressure to the lungs. A fat exhale emphasizes the strawberry lime-mango-guava tropical citrus z in the dominant position & has the pungent rubbery fuel side of the rainbow Z / lemon-pinesol gases as the undertones. The florals, musky funk, & herbal zests are underneath wrapping it all together nicely. It smokes down clean & leaves behind faint traces of golden-amber-clear resin that swipes out clean & easily. The potency is strong, instantly a warm relaxing buzz spreads throughout the body; heavy chest pressure. Headband & low red eyes are instantaneous. The mind has a uplifted sharp energy focus that sets in strong the first hour with a strong euphoric but heavy entourage bake also present & increasing in strength over the next 4 hours. Ends in couch lock & a euphoric sleepy daze. Potent medicinal properties. Great Rosin all around. Big thanks to @sddankexclusive16 for looking out tough today 🙏.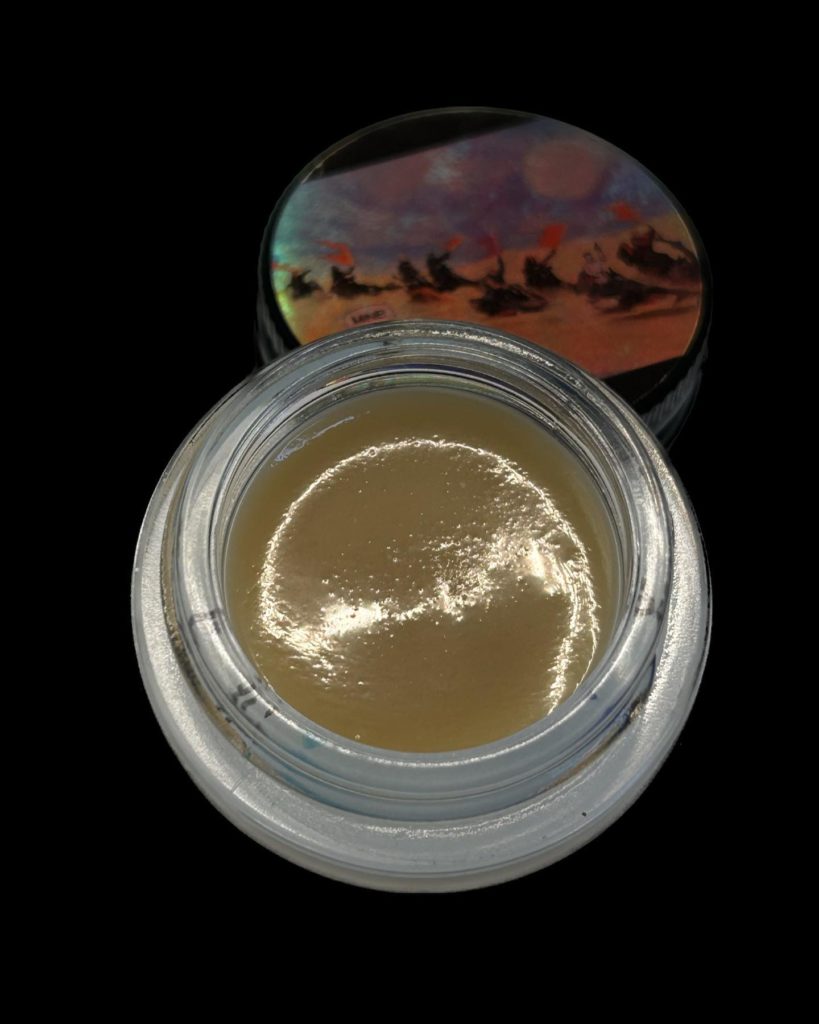 Appeal: 9.25/10
Aroma: 9.35/10
Taste: 9.59/10
Smoke Cleanliness: 9.7/10
Effect: 9.7/10
Potency: 9.6/10
Overall: 9.64/10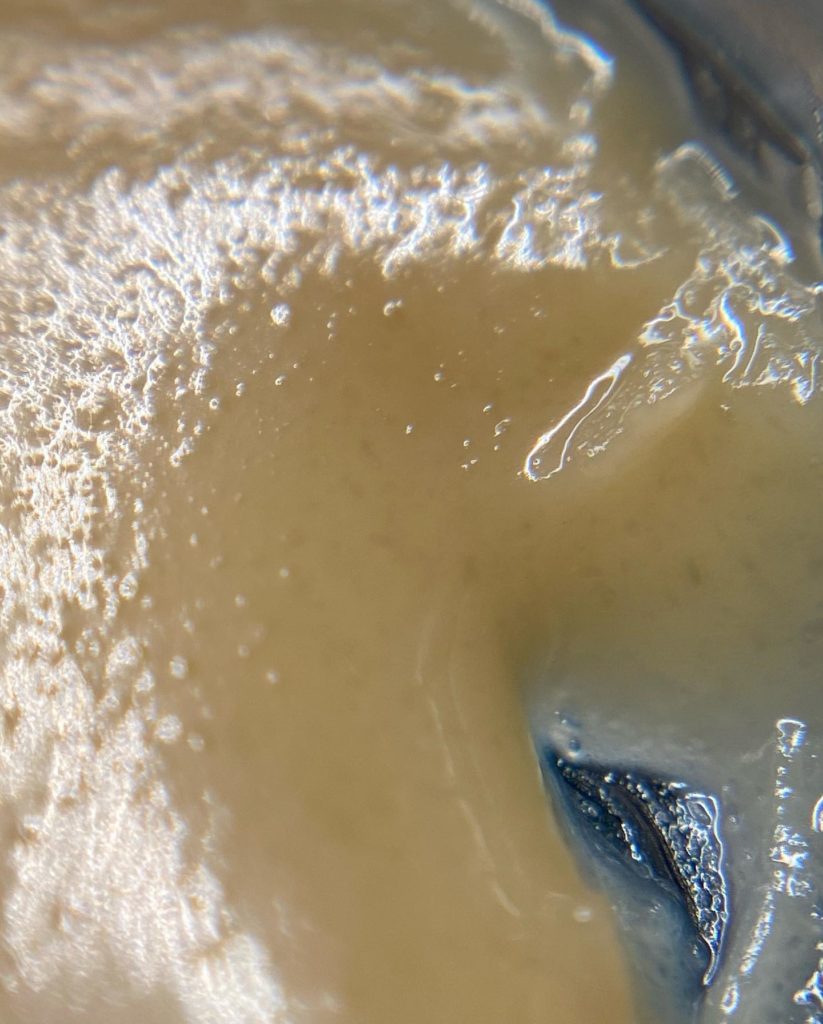 NFSOT! Reviews are for 21+ only. My Scores & Feedback are just personal opinions. 25x lense single shot unedited macros.
#calibudreviews #realcannabischris #hash
Rainbow Guavaz 4 Post Whip Photography
RAINBOW GUAVAZ 4
Post-Whip Photography & Macros
@therealcannabis_chris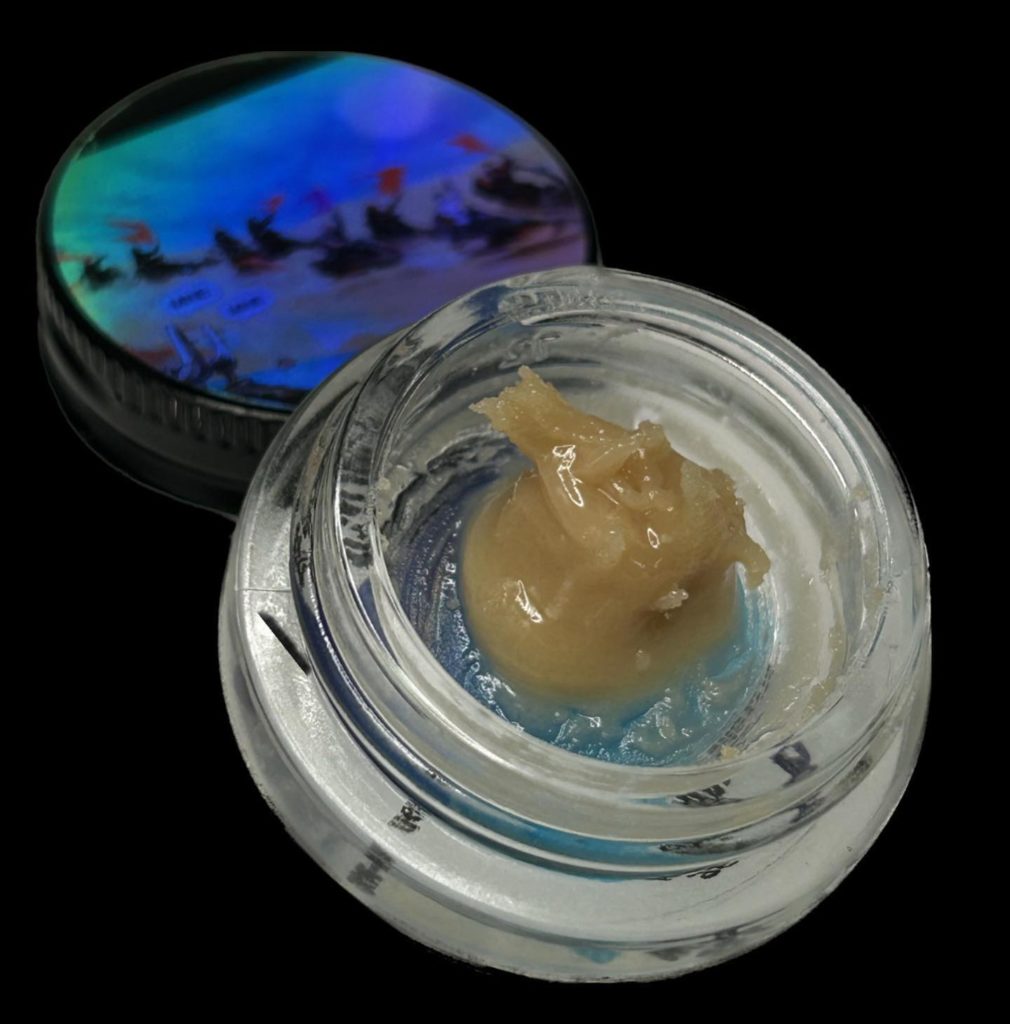 Alright guys, I previously reviewed this Rainbow GuavaZ Reserva Privada Jar 9 out of 36 a few days ago. It was amazing rosin. I've Seshed it a few more times and over the course of it slowly greasing down after being left out occasionally, it's been releasing more of the rainbow zkittles candy fuel terps with that mango guava grapefruit musky citrus funk also becoming stronger. After whipping it the texture was like a greasy peanut butter spread. Kind of Chunky but really smooth and creamy in texture. I snapped some 25x lense, single shot macros at different stages in the melt. I hope you enjoy the updated photos, macros and the final edits to the Rainbow Guavaz 4. My review score was started 96.1 and then I published it at 96.3, but post whip im thinking we are at a 96.5. Great stuff, I personally like the '2 In The Pink' thumbprint the best out of his lineup so far. I still need to review that and the Melted Strawberry A Fresh Press. Stay tuned for those as well.
Daygo RCC = @sddankexclusive16
1-6 Post-Whip Cover Photos
7-10 25x lense single shot macros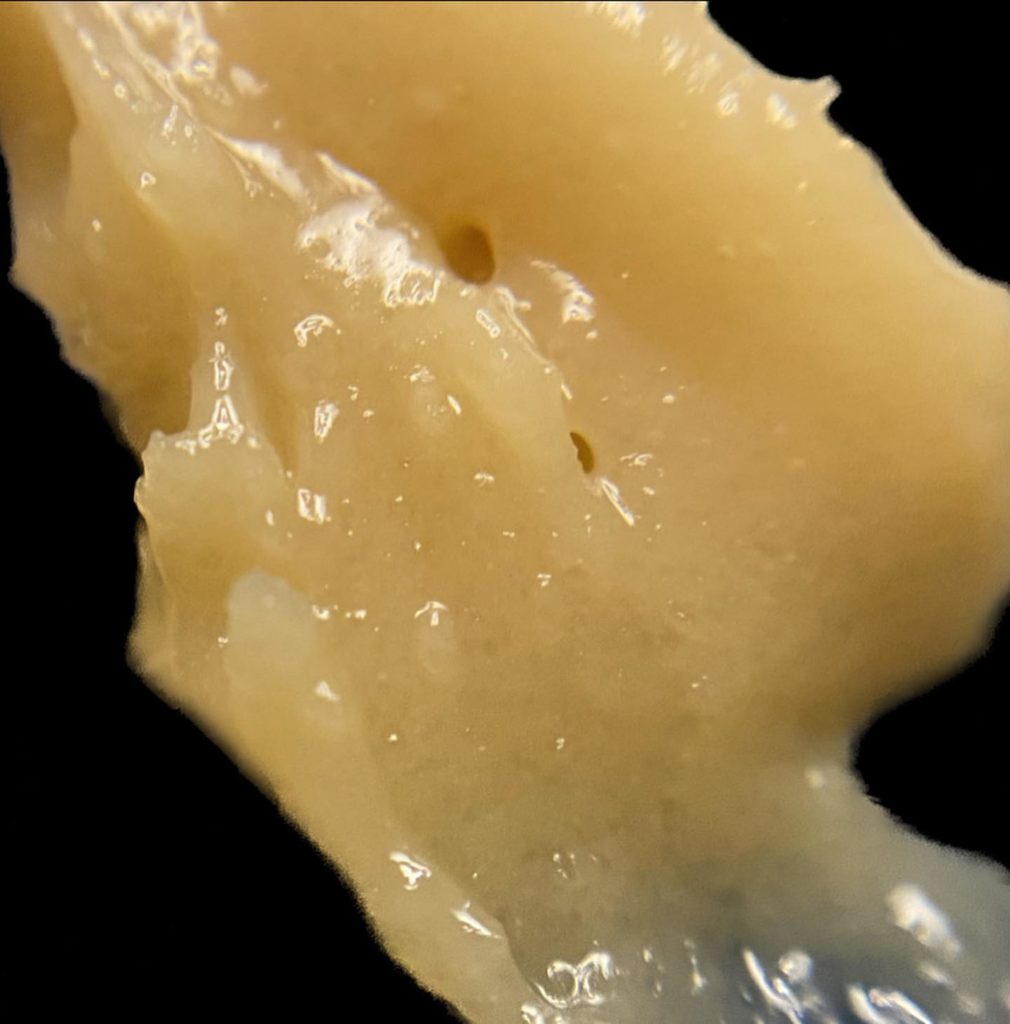 Also wanna give a shout out to @sdterps33 , I had already heard amazing things about Chris and his competition history, but it was seeing sdterps33 story posts of the rosin itself that sealed the deal.
NFSOT! All Photography, Macros, and Reviews are for 21+ medical MJ patients only! All items pictured are NFS and for my personal use only.
#calibudreviews #realcannabischris #hashrosin #liverosin #rainbowguava #reservaprivada #tier1hashrosin #cannabismacros #dabmacro #rosinmacro #macrodab #dabshot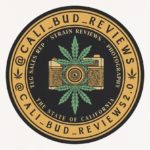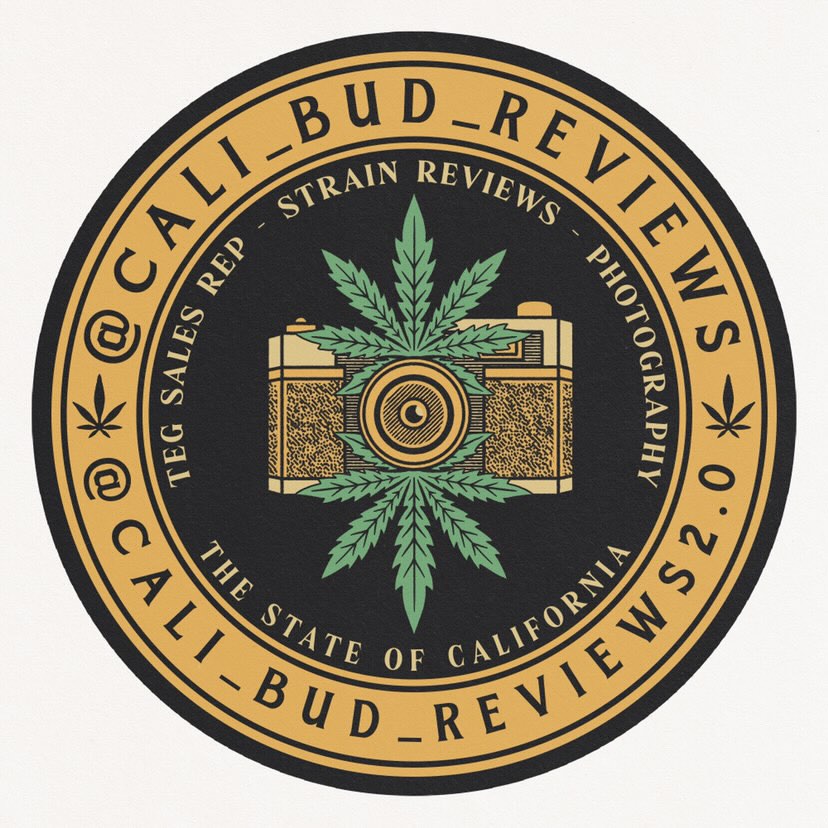 Advertisements