Strain Review: Jabberwocky by 303 Seeds
Good morning! Today we're going to be talking about Jabberwocky.
Lineage/Genetics: Lucky Charms x Bio Diesel F1
Original Breeder: 303 Seeds
Jabberwocky Strain Review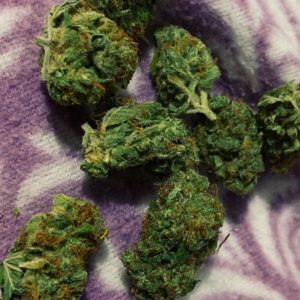 THC: 20.65%|THCa: 23.08|CBD: 0.05%|CBDa: 0.06%|
Profile: Earthy, herbal musky scent with pine and sweet flavor
Jabberwocky is an indica dominant hybrid strain (70/30) starts with a subtle lift that fills you with a deep felt sense of euphoria and ease. A splurge of energy comes next, filling you with creativity and focus and leaving you clear-headed and ready to tackle your to do list. You won't feel anxious or paranoid with this hybrid, but rather relaxed with a sense of light happy energy instead.
Jabberwocky is perfect for patients suffering from conditions such as chronic fatigue, depression, ADD or ADHD, stress, migraines, and nausea.
In conclusion I enjoyed this strain quite a bit for working and to maintain concentration. A must try if you need to get everything done and perfect to relax you from any anxiety or stress!
Happy Thanksgivings!
.
.
.
#pot #joint #follow #hash #terps #growyourown #hemp #smokeweed #maconha #like #vape #society #amsterdam #girlswhosmoke #stonernation #girls #weedgirls #love #haze #legalize #shatter #gence #stoners #legalizeit #mmj #marihuana #weedlife #edibles #dab #ganjagoddess
Advertisements