Edible Review: Noedibles Cinnamon Chocolate Chip Cookie
Good Evening! Let's talk about the internet sensation, @noedibles!
So I had the opportunity to get a cinnamon chocolate chip cookie from Noedibles to review and this was my experience, remember that everyone has a different tolerance level and mine is quite high.
Cinnamon Chocolate Chip Cookie by Noedibles Review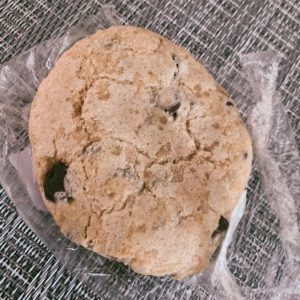 This is a Cinnamon Chocolate chip cookie with 100mg THC.
These cookies had amazing taste, I loved how soft it is in the middle and that it is hard on the borders! With a hint of cannabis which is barely noticeable. Atleast for me it relaxed my muscles in a similar way CBD works on me. For a 100mg edible it didn't do much in a celebral way. (Please remember that tolerances rages person to person)
#edible #apoyalolocal #cannabis #cannabispuertorico #cannabismedicinal #710 #710society #710girls #cannabellas #cannaqueen #cannababe #cannaculture #cannabisgirl #stonergirl #medicated #cannagirls #terps #weed #bud #cannabella #strainreview #review #puertorico #stoner #420 #420girl #420babe #noedible
Advertisements