Preroll Review: Sugar Baby Infused Mini Blunt by Sugar Daddy
Brand- Sugar Daddy x Taste of Malibu @sugardaddycannaco_
@tasteofmalibu
Product -.75 Mini Blunt (🔥)
Infused Mini Blunt with Diamonds & Flower
Available: Apothecary 818 @apothecary_818
Sugar Baby Infused Mini Blunt Review
thanks to @nikd01
….
Hey hey hey, so dropping this reel for this brand that I was offered to showcase and review.
This was shared between 2 People.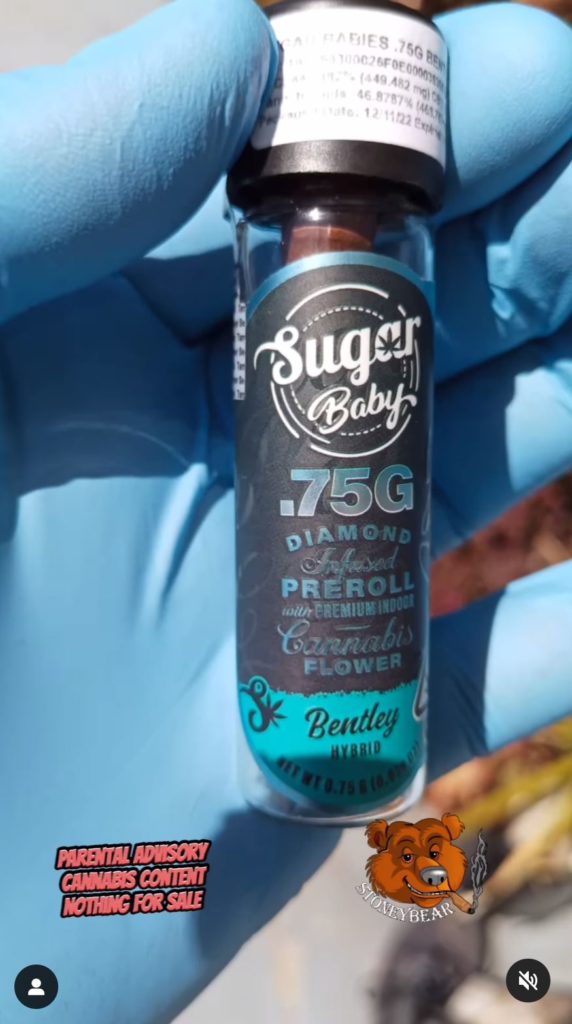 Did both get the effects yes they did and to be quite honest I was really expecting that it wasn't going to hit as it did. Elevation on the creepy side and slowly begins to work it's self up to the body and the eyes and boom full effect of being on the elevation of things. I would recommend it for the beginners to see how an infused works and to feel it. But some experience smokers might be feel it a little bit and then back to being normal, everyone is always different so it will feel different with that person. I would get these to carry around when you have a group of friends who want to feel something different pull this up. The filter helps the smoke and feel like sweet and tasty type of flower with the diamonds or it might just be me. It's a little blunt that packs a punch in my opinion.
Advertisements