Strain Review: Super Lemon Haze by Honeydew Farms
Where my sativa lovers at!? Im bringing you another strain from @honeydew_farms and its 🍋 SUPER LEMON HAZE.
Lineage/Genetics: Lemon Skunk x SSH (Super Silver Haze) x Northern Lights #5
Original Breeder: Green House Seed Company (Arjan Roskam)
Grower: Honeydew Farms
Honeydew Farms Super Lemon Haze Strain Review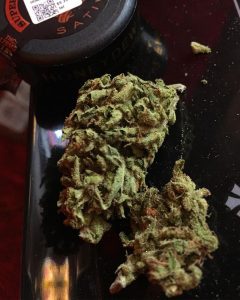 This one is straight forward and simplicity. You get exactly what you expect from the name a flavorful 🍋 lemon citrus smoke along with the gassy pungency of the 💣 haze.
At 17% THC it put me right where I needed to be at the start of my day.
The nuggets 🌳 were perfect and just how I want a gram to look when I purchase. Fluffy bouncy and well trimmed I truly felt like they cared about this strain and treated it with great care.
I give this cultivar a 7.5/10 🔥.
———
#honeydewfarms #california #legalcannabis #cannabis #dispensary #sanfrancisco #thc #terps #haze #cultivar #strainreview #sativa #topshelf #fsc420