Strain Review: Northern Toad by Tyson Ranch
420 closing in! Heres some eye candy from a newer cultivator.
Northern Toad aka The Toad by Tyson Ranch.
Lineage/Genetics: Chemdawg OG x GSC
Original Breeder: Unknown
Grower: Tyson Ranch
Northern Toad Strain Review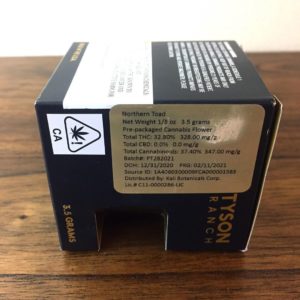 Yes everyones favorite boxing champ/actor/cannabis mogul Mike Tyson has launched a cannabis brand.
There were things I liked and things I did not. The presentation and visuals of the product were awesome and give character to the brand itself. It was the weed that did not live up to the expectation. This was advertised to me as top shelf and exotic but that was all hype.
It lacked potency flavor and burn ability. I wont drop an in depth review, I just want to remind people not to get caught up in the hype of good branding and a sales person. 😆🤙🏽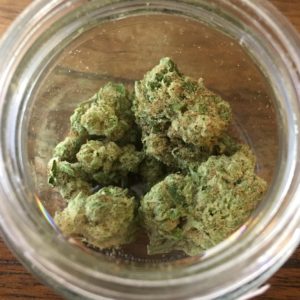 #cannabis #legalcannabis #miketyson #tysonranch #dispensary #medicalcannabis #cannabiscommunity #cannabisprofessionals