Rolling Review: Rolls® Smart-filter joint tips
@rollsfiltersusa sent me some free samples of their smart filter to try out.
Rolls® Smart filter Review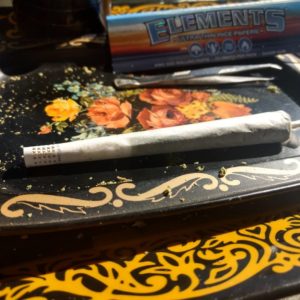 Won't lie, they're a little awkward to roll at first because of their shape, but my lungs definitely felt less gunky and dirty after I put the J out, and they get way easier after a couple successes.
They're not something I'm gonna use for every joint, and I haven't tried them on a Backwood yet, but they're a cool little gadget that's definitely worth picking up every once in a while.
Shoutout to @rollsfiltersusa for sending me the stuff. I always like to try new rolling gadgets and tell people about them.
.
.
.
#rawlife #joint #cannabiscommunity #rollingloud #weedstagram420 #rollssmartfilters #filtertips #stonergadgets #weedgear
Advertisements