Strain Review: Babies and the Mommies by Turtle Pie Co.
Babies & The Mommies 👶🏼🤰
Lineage/Genetics: Unknown
Original Breeder/Grower: Turtle Pie Co.
Terpene Profile: Unknown
Babies and the Mommies Cannabis Cultivar (Strain) Review
Cultivated by: @turtlepieco
Powered by: @turtlepieco X #Gifthorse
Let's crack into it, Babies & The Mommies is a strain that'll have you tearing up if you aren't a smoker. Diving into it, this flower comes with a steady hue of stank, deep purple notes, and slight grape sweetness on the backend. Very interesting aroma.
The Flavor | As I rolled it up, the first strike was heavy and smooth. Smooth enough to stop a cough, but heavy enough to wear you feel the weight in your chest. The flavors come as an amalgamation of those flavor notes, and it gets deeper within the purp and funk. It's a very gassy, especially half of the way through you'll find yourself going back for water.
The High | Half way through the smoke you'll notice you're awake, but riding on the smoothest roller coaster ever. Your eyes reach a haze, and you release all the strain in your body which drifts into a comfortable relaxant. Mentally you'll feel afloat with a want to do something entertaining, or even productive for those who preform on heavier flowers. Finishing off the blunt, you'll be in a comfort space. Even a tranquil one at that.
Overall, this is some dope. A dope heavy hit, with a flavor palate that can please those who love them some purp.
It gets a 8/10 from me 💯
#DOPAMINE
#weedreview #cannabinoids
#Cannabis #medicalcannabis #holistichealing
#cannabisedu #cannalife
#nycannabis #CannMed
#cannabisismedicine
#cannabiscommunity
#weedreviews #honesty #honestreviews #turtlepie #turtlepiecompany #livelife #livelongandprosper #headintheclouds #snoopdogg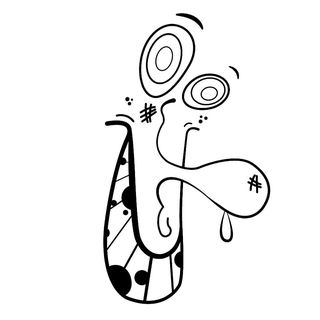 DOPE, THE REVIEWER!
Now Featured on The Highest Critic ⭐️
Young Mogul 👺 DMV ‼️
Culture Artist & Cannabis Reviewer. Creator of // #DOPAMINE 🧠