Strain Review: Barry Seal by Deep in the Bag x Shopping Carts
Barry Seal 🛩 💰
Lineage/Genetics: [Medellìn X Jet Fuel Gelato]
Original Breeder/Grower: Deep in the Bag x Shopping Carts
Terpene Profile: Unknown
Barry Seal Cannabis Cultivar (Strain) Review
Powered By: @deepinthebag.official
Cultivated By: @deepinthebag.official X @shoppingcarts.california
Let's get into it, this is a flower that's got some serious flight to it. Crack it open, and you get this gassy and almost garlic-like terp hit your face. Almost a funk with a slight GMO depth to it. As you roll it up, the dry pull comes in with that garlic hit a bit more. It's then relaxed into all funk and gas. Perfect for fellow indica lovers.
At the first strike, your welcomed to a crisp sharp hit of funk, with a gas hit enough to burn your nose a bit. With a Chem terp that sours a third of the way through. At this point you're pretty lifted. Those Jet Fuel terps lay in, and ride with the Medellin
to create a quiet headed, lifted high. The body is pretty prominent, but the mental relaxant is true. Halfway through, that relaxant sets in deeper, taking the strain out of whatever task you choose. If there's nothing to do, it's a dope strain for boring days, or even days inside. I struggle with migraines personally in life, and it's help give release to some of my day to day strain, which makes it perfect for those who suffer mentally.
Overall phenomenal. The Barry shot itself to the top of my list for BagDweller collabs, sitting right on top of the Gelonade. Well done.
It gets an 8.5/10 from me 💯
#DOPAMINE
#smokeweed #weedlife #weedmemes #weedsociety #seaweed #weedzao #weeds #weedmaps #tweed #weedgram #cannabisreview #weedculture #weedhumor #weed420feed #weedlove #weedhead #weednation #weedlover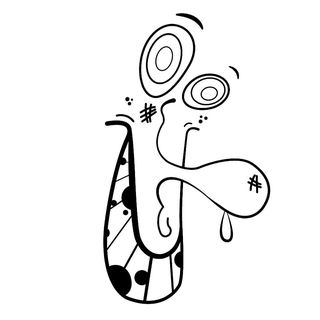 DOPE, THE REVIEWER!
Now Featured on The Highest Critic ⭐️
Young Mogul 👺 DMV ‼️
Culture Artist & Cannabis Reviewer. Creator of // #DOPAMINE 🧠
Advertisements