Strain Review: Tropical Z by Shopping Carts
Tropical Z
Type High : Medicinal / Creeper 🥊
𝐁rand : Shopping Carts @shoppingcarts.official
𝑮𝒓𝒐𝒘𝒆𝒓 : Waupia Grower
Media : ?
Lineage/Genetics/𝐆𝐞𝐧𝐨𝐭𝐲𝐩𝐞 : Rainbow Sherbet #16 x Rainbow Sherbet (Fruity Z Sherb Flavor Pheno)
Terpene Profile: Unknown
Tropical Z Cannabis Cultivar (Strain) Review
𝐒𝐩𝐨𝐧𝐬𝐨𝐫 𝐁𝐲: @zahzah_manei71 @mannycandy_
Terps : Sherb , Candy , Z flavor
𝐀𝐫𝐨𝐦𝐚: Sherb, Fruit , Z Flavor
𝐅𝐥𝐨𝐰𝐞𝐫 𝐀𝐩𝐩𝐞𝐚𝐥 : bright green leaves and covered in bright orange pistils and cover in trichomes with array different colors
Strain flavors : Dry Pull: Sherb , Z Candy,
Inhale Pull : Sherb , Z Candy ,
Exhale Pull : Sherb terps with slightly Z candy flavor
Strain effects : Euphoria, semi heavy eyes , creepy
CONCLUSION : Tropical Z is one rare zoap cuts you don't see around today most cuts be mostly sherb flavor dominant. But this one has both flavors that's makes this batch so flavorful and delicious 🤤. It's smell amazing but Tropical Z taste even better. She won't knock you but she still has them head high effects semi heavy eyes , but the Z candy sherb flavor coats your mouth after the session. This Tropical Z is something I would smoke during the time . I wouldn't smoke it night time . She wouldn't put me to sleep .
But I love the flavor on her giving it more Zkittlez flavor with sherb notes and some sweet candy I would personal roll up other one after the first one if I wanted to get more sedate or a couch lock vibe . But the flavor is unmatched I wish more batches taste more similar to this one right here . Mostly Zoap or RS-11 I had previously was more just Sherb Flavor side. You can really taste Oz Kush in the Tropical Z and she really a creepy maybe a hour your eyes starts to get even more heavy after the session is over . So I'm still debating should I roll up another now 😂
@shoppingcarts.official came with something very delicious 🤤 flavorful . Y'all know love Z fruit flavors. Anything with Zkittlez in it makes the world a better place ! Don't sleep on this one ☝️ one of best zoap cut by far I had tried . This is the one I have been looking for 🗣️💨 Tropical Z taste some good makes you wanna roll up again
But the high semi is not a heavy hitter but she definitely a creepy like I said before I think of smoke two back to back I would be more sedated .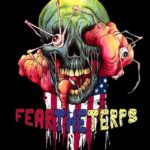 Advertisements