Strain Review: Blueberry Joe by Relentless Melts
"BAZOOKA JOE" aka Blueberry Joe by Relentless Melts Bred by Archive Seedbank .. ( Indiana bubblegum x faceoff OG)
Lineage/Genetics: Indiana Bubblegum x Face Off OG
Original Breeder: Archive Seed Bank
Grower: Relentless Melts
Terpene Profile: Unknown
Blueberry Joe Cannabis Cultivar (Strain) Review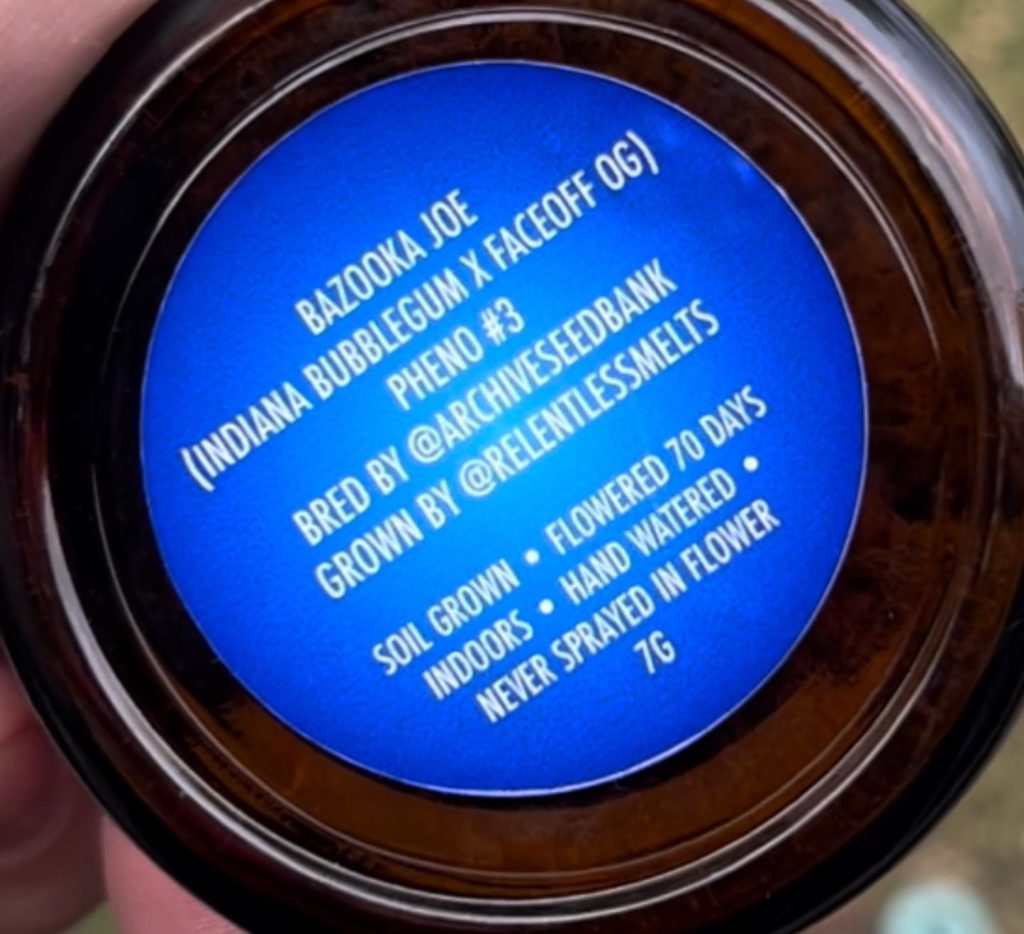 Right off the top I can tell there was a lot of care that went into this one. The aroma has a bubblegum to it with a dash of piney Og and cotton candy. The burn was nice out of glass and papers with flavor all the way through. The effects were up to par , giving you a strong relaxed feel , euphoric and medium couchlock. Overall I found this to be fire , perfect balance of flavor and effects. Nice job @relentlessmelts @archivesseedbank s/o @empiregenetic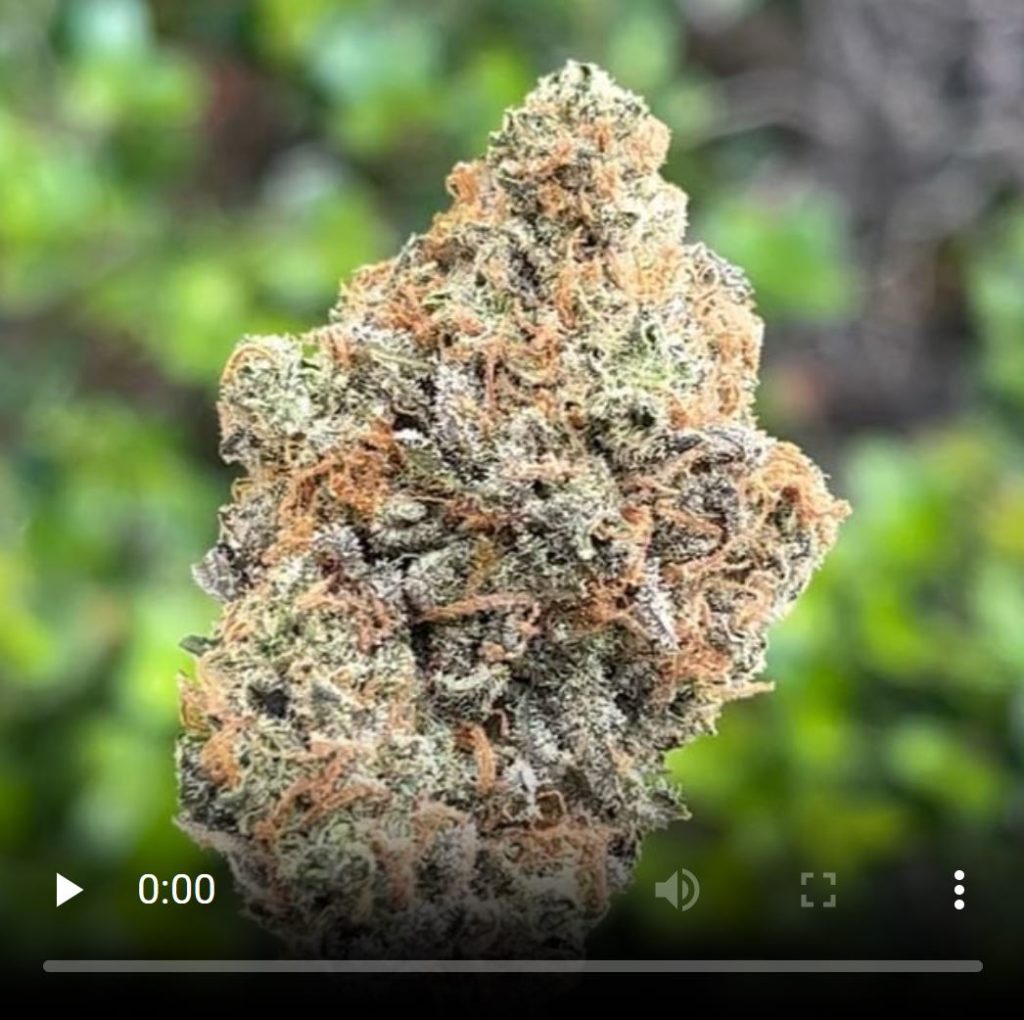 Blueberry Joe #3 Cannabis Cultivar (Strain) Review by feartheterps
(Bazooka Joe) aka (Blueberry Joe)
Bred By : (@archiveseedbank )
Grown By : (@relentlessmelts )
Lineage : (Indiana Bubblegum x Faceoff OG)
Pheno #3
Media : (Soil Grown)
Harvest : (70 Days Indoors) Hand Watered
Aroma : Blueberries , Sweet , Floral , Fruity , Cotton Candy ,
Flavors : Sweet blueberries , acrid lime funk.
Thoughts 💭
Blueberry Joe is a special pheno selected in house by @relentlessmelts on the inhale is a lime funk and on the exhale is a sweet blueberry flavor ! The aroma translates into the flavor . Too be honest the floral flavor is really not there because blueberries and lime funk overpower it with Blueberries Joe packs a kick on the inhale . Only thing I really didn't like in my opinion was the texture of the nugs .
But other than that Blueberries Joe is definitely something I like it . The FaceOff OG definitely dominates on the effects and more Flavor from Indiana Bubble Gum . I always wanted to try this 🌿 and I finally got a chance to thanks to @relentlessmelts . Most Bazooka Joe phenos are more sweet bubble gum , cotton Candy flavors . But pheno 3 is definitely different from rest . Coat mouth with intense flavor and doesn't give me the cottonmouth I normally get from other 🌿 .Terps with power is what I really be looking for and Blueberry Joe got it . It's giving me more a (mental high ) then a body high . Yes sir definitely like this one a lot and I only tried this one two times . This is the second time and I must say Blueberry Joe definitely got more acrid though out couple weeks I had it . Imma be enjoying this one a lot and enduring more in my head stash .
After the session she melts my body down so let me correct myself is definitely a mental high but she is a body high too . @relentlessmelts is known for there in house rosin but they have step in the flower scene and I've must say Blueberry Joe 3 is definitely crowd pleaser.
Not every pheno is the same some growers find unique and interesting phenos that other growers can't find . Unless give them that exact pheno number . So u might smoke Bazooka Joe before but probably ain't smoke This Bazooka Joe Pheno 3 is a blueberry pheno . There Lima loca is always other in house selection they had for two years . So I can't wait to share that one with y'all .
Advertisements