Strain Review: Blue Falcon by Gatz
Blue Falcon 🦅💎💠
Lineage/Genetics: [ Genetics Confidential]
Original Breeder/Grower: Gatz
Terpene Profile: Unknown
Blue Falcon Cannabis Cultivar (Strain) Review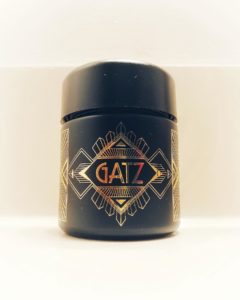 Breed By: @dc.gatsby
Powered By: @dc.gatsby
Class: East Coast Craft [DC]
Flavor Line: Self-Titled
SMELL | FLAVOR:
As I opened the Gatz jar, I noticed this sweet, sour, and earthy aroma coming from this. It's pretty pungent, and interesting enough to captivate you. There's a lot of classic terps in this, with what is like a Dosi or Zkittle terp flavor. Roll that, and off of a dry pull of the blunt you'll get that sour limonene taste hit your palate. It's subtle but savory, and definitely pleasurable for those classic terpene lovers.
THE HIGH:
As you take the first three strikes, there's this wave of calm that washes over your mental. The smoke is light and smooth while, Halfway through, you may either become really talkative or shut up completely as the high creates a cradle at the back of your skull; your neck muscles feel as if they're releasing strain as well. This high feels like a haze under the eyes, but leaves you focused and cool-headed throughout. One interesting take on this: the body follows the mental. The typical chest hit you get from certain heavy flowers is here, but quieted as your mental is the part of you that feels the most out of this flower. There's a good level of Myrcene and definitely B-Caryophyllene in the mix, but it trails upward to your mental following the haze effects. This high for me lasted 3 and a half hours andI find it perfect for those who need a cool-down after a wild day, as well it could be used to heighten the workflow of naturally rushed people by keeping you in a space for a while.
Dope's Thoughts:
As I grow in the industry, I've come to really love and respect local cultivation, and the flowers coming out from east coast farms, breeders, pheno hunters, and connoisseurs. There's real attention and care given, and this flavor is a dope testament to that.
This gets a deserved 8.0 out of me 💯
#DOPAMINE
#eastcoastcannabis #dccannabis #cannabisconnoisseur #cannabisreview #cannabisreviwesnyc #cannabisreviewdc #cannabisreviewsmd #cannabisreviewslv #cannabisreviewshow #exoticreview
#craftbatch #jaygatzby #cannabiscultivation #cannabisporn #cannabisphotography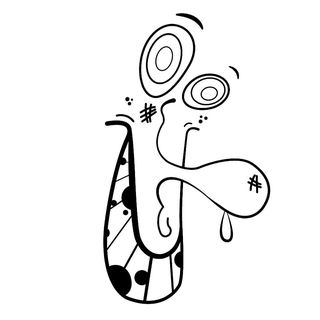 DOPE, THE REVIEWER!
Now Featured on The Highest Critic ⭐️
Young Mogul 👺 DMV ‼️
Culture Artist & Cannabis Reviewer. Creator of // #DOPAMINE 🧠