Strain Review: Ponzu Sauce by La Coz
Ponzu Sauce 🥟‼️ ( The Unreleased Review)
Lineage/Genetics: [ Genetics Undisclosed (May Be Narcoberry X Tangie Dream) ]
Original Breeder: Dubz Garden
Grower: La Coz
Terpene Profile: Unknkown
Ponzu Sauce Cannabis Cultivar (Strain) Review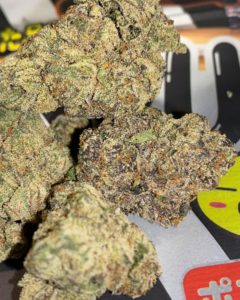 Powered By: @dubz_garden
Cultivated By: @la_coz_
Class: Branded Exotic [SoCal]
Flavor Line: Dubs Garden
SMELL | FLAVOR:
Cracking open this was dope. Really sick notes of citrus and earth, with a sour pine that legit hits your nose like Soy sauce for a moment. As you break it down you'll see the trichs on these are wild, delivering a not more of that strange sour as you break it down. Pearl it up, and off the dry pull you get that same terpene funk along with a welcoming heavy kushy-fruit flavor. It's delightful, nearly puckers your sour glands.
THE HiGH ⚡️:
In the first few pulls, you'll see that sweetness brighten itself in taste, and that sour and myrcene lower itself into your mental. That sour terp really hits the rest of your body, but that mental head activity is potent. One third to half way through the blunt, your mental should be as clear as blue skies. It really clears out mental fog, while keeping the rest of you buzzing with a relaxing feeling. As you get to the end, by this point the terps should have gotten to your eyes and face to relax any strain you might feel, and you may catch yourself in a space of flying for a bit. It's heavy, but not dragging, so a perfect entertainment flower or perfect for those of you who need to float into social settings, this one is for you definitely. ⚡️⚡️
Dope's THOUGHTS:
I really like the distinction on this flower, and in honesty I could probably smoke a lot of it. High is a dope 3-3.5 hour length, and one I can see a lot of mental relief properties from specifically. The people told me this is a favorite of @la_coz_ and I can definitely see why, I personally found myself faded doing some graphics work, but also smoking it in my night cap mixes or just on its lonesome. Definitely would recommend, and now I'm interested to see how the Ginzu stacks up.
This gets a dope7.8/10.0 from me 💯
#DOPAMINE
#cannabisphotography #cannabisreviews #cannabisreviewermd #cannabisreviewsca #cannabisreviewsfl
#cannabissocíety
#dailycannabis
#cannabiscultures
#cannabisnewsreporter
#cannabisclubhef
#dccannabis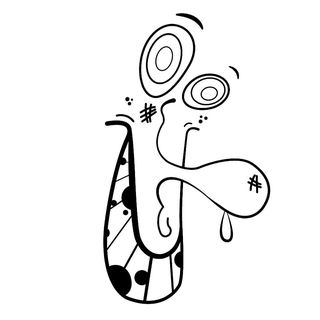 DOPE, THE REVIEWER!
Now Featured on The Highest Critic ⭐️
Young Mogul 👺 DMV ‼️
Culture Artist & Cannabis Reviewer. Creator of // #DOPAMINE 🧠